Market Insights
28th September 2020
| | | | | | | |
| --- | --- | --- | --- | --- | --- | --- |
| CODE | PRICE | CHANGE | | CODE | PRICE | CHANGE |
| CSL | $296.71 | 4.18% | | ANZ | $17.93 | 5.16% |
| CBA | $66.13 | 2.85% | | WES | $45.75 | 4.10% |
| BHP | $37.60 | 0.00% | | WOW | $37.80 | 5.00% |
| WBC | $17.58 | 5.90% | | MQG | $121.67 | -0.65% |
| NAB | $18.37 | 6.55% | | FMG | $15.91 | -2.63% |
Market and Exchange Rates
MAJOR FOREIGN MARKETS

AUS DOLLAR IS BUYING

All Ords

6,140.50

1.39%

US Dollar

0.7032

Dow Jones

27,173.96

1.34%

Euro

0.6046

FTSE-100

5,842.47

0.34%

GB

0.5509

Nikkei 

23,204.62

0.51%

Yen

74.2700

Hang Seng 

23,235.42

-0.32%

NZD

1.0731
| | | |
| --- | --- | --- |
| Oil (WTI) | 40.000 | -0.37% |
| Gold | 1,866.300 | -0.56% |
| Iron Ore | 123.970 | -0.13% |
Major Market Announcements
– Some U.S. stocks could face more volatility next week as President Donald Trump and rival Joe Biden face off in their first debate ahead of a November election that betting services currently view as almost a coin flip.
– The Reserve Bank is unlikely to achieve its inflation target for at least half a decade, with leading economists predicting prolonged low interest rates could lead to households taking on risky levels of debt and overheating the stock market.
– The federal deficit is expected to scrape in just below $200 billion but economists warn that families and businesses are staring down a "cash crunch" when emergency support ends. Treasurer Josh Frydenberg has a week until he hands down the October 6 budget which will reveal the massive economic blow of the coronavirus pandemic. New figures from Deloitte Access Economics released on Monday show the budget bottom line is forecast to be hit with a $198.5 billion deficit.
– The Federal Treasurer has announced sweeping changes to lending which will make it easier for Australians to access a loan, but the proposal hasn't been welcomed by all. Treasurer Josh Frydenberg wants to remove some of the obligations lenders have when assessing a person's suitability for a home loan or personal loan. He argues the move is needed as it will free-up credit and stimulate the economy, which has been sorely affected by the COVID-19 pandemic. 
The Australian share market was driven higher by big gains among bank stocks after the Federal Government announced it would loosen responsible lending laws as part of its economic recovery plan.
The benchmark S&P/ASX200 closed in on the key 6000 point mark, finishing 1.51 per cent higher at 5964.9, while the All Ordinaries Index rose 1.39 per cent to 6140.5.
A positive overnight lead from the US, as investors become more optimistic about the possibility of a COVID-19 stimulus bill, helped the local market.
But the banking sector was the main driver of the gains after Treasurer Josh Frydenberg said the lending laws changes would reduce the cost and time it took consumers and businesses to access credit so they could continue to spend, invest and create jobs.
Among the big four, Westpac was the strongest, surging 7.39 per cent to $17.58 after on Thursday copping a $1.3 billion penalty from AUSTRAC for breaching anti-money laundering and counter-terrorism financing laws.
ThinkMarkets Australia analyst Carl Capolingua said the certainty of having the settlement on the table had "tweaked someone's model".
National Australia Bank jumped 6.86 per cent to $18.37, ANZ added 6.28 per cent to $17.93 and Commonwealth Bank put on 3.01 per cent to $66.13.
Bendigo and Adelaide Bank lifted 4.76 per cent to $6.38, Bank of Queensland gained 2.81 per cent to $6.21 and Suncorp was up 1.78 per cent at $8.59.
Solomon Lew's Premier Investments posted a 29 per cent surge in full-year net profit to $137.8 million, with its Peter Alexander sleepwear chain a standout performer, particularly around Mother's Day.
But the company, which owns brands including Just Jeans, Portmans and Jay Jays, warned it would close up to 350 stores across Australia and New Zealand if landlords didn't give enough COVID-19 rent relief. It has already decided to close four Smiggle stores in Hong Kong and 42 per cent of its UK Smiggle outlets.
Its shares slipped 0.68 per cent to $19.
BHP firmed 1.87 per cent to $37.60, and fellow mining heavyweight Rio Tinto appreciated 0.83 per cent to $98.
Bunnings and Officeworks owner Wesfarmers inched 0.31 per cent higher to $45.75, airline Qantas was 0.26 per cent higher at $3.88 and Telstra advanced 0.7 per cent to $2.86.
The Aussie dollar was buying 70.64 US cents, 55.36 British pence and 60.51 Euro cents in afternoon trade.
VanEck Vectors Global Healthcare Leaders (ASX: HLTH)
With the aging population it is likely the healthcare sector could offer significant growth potential due to shifting global demographics, social changes, research and development and innovation supporting increased demand in healthcare related products and services.
The Vaneck Vectors Global Healthcare Leaders, Exchange Traded Fund (ETF) provides investors exposure to a diversified portfolio of the largest international companies from the global healthcare sector.
HLTH invests in 50 fundamentally sound and attractively valued companies with the best growth prospects in the healthcare sector. A portfolio which targets focused exposure to healthcare and offers true diversification by equally weighting across companies
Always proceed with caution and with a plan in place, we are free to discuss your portfolio, your options with beginning to invest, or any other aspects to your financial planning needs.
All Ordinaries (XAO) 5 Day Chart
Disclaimer: The advice provided is general advice only. It has been prepared without taking into account your objectives, financial situation or needs. Before acting on this advice you should consider the appropriateness of the advice, having regard to your own objectives, financial situation and needs. Where quoted, past performance is not indicative of future performance.
Open Hours
Monday to Friday
8:00am to 5:00pm
Closed Public Holidays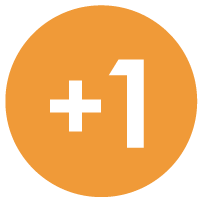 If you need to get us documents quickly, access remote support, or the MYOB Portal click the button above.
Sentinel Wealth Unit Trust T/As Plus 1 Wealth Advisors (ABN:11 408 695 672) is an Authorised Representative of Sentinel Wealth Managers Pty Ltd
(ABN: 73 108 328 294) AFS Licence 322211 | Financial Services Guide