Market Insights
27th July 2020
| | | | | | | |
| --- | --- | --- | --- | --- | --- | --- |
| CODE | PRICE | CHANGE | | CODE | PRICE | CHANGE |
| CSL | $277.02 | -2.42% | | ANZ | $18.29 | -0.60% |
| CBA | $72.86 | 0.90% | | WES | $46.36 | 0.22% |
| BHP | $37.08 | -3.26% | | WOW | $38.63 | -0.26% |
| WBC | $17.76 | 0.28% | | MQG | $125.79 | 0.42% |
| NAB | $17.98 | 0.06% | | FMG | $16.29 | -0.97% |
Market and Exchange Rates
MAJOR FOREIGN MARKETS

AUS DOLLAR IS BUYING

All Ords

6,148.00

-1.06%

US Dollar

0.7094

Dow Jones

26,469.89

-0.68%

Euro

0.6092

FTSE-100

6,123.82

-1.41%

GB

0.5548

Nikkei 

22,751.61

-0.58%

Yen

75.2000
| | | |
| --- | --- | --- |
| Oil (WTI) | 41.260 | 0.68% |
| Gold | 1,899.75 | -0.01% |
| Iron Ore | 107.780 | -0.08% |
Major Market Announcements
– Wall Street retreated on Friday, heading into the weekend with a broad sell-off due to weak earnings, surging coronavirus cases and geopolitical uncertainties.
– Major shopping mall owner Vicinity Centres has warned the ongoing economic downturn sparked by COVID-19 has forced it to devalue the worth of its property portfolio. In an update to investors on Friday, the owner of Melbourne's iconic Chadstone shopping mall said its swath of properties had declined by 11.3 per cent at June 30, reflecting the financial woes caused by the pandemic that have changed the retail landscape.
– Investment banking powerhouse Macquarie Group has been accused in a US court of attempting to stifle claims of extortion and sabotage by purchasing an energy financing provider that was suing it for $US120 million ($169 million)
– Industry funds are calling on the government to release a retirement income report which could potentially change the amount of superannuation paid by employers to their workers.
Industry Super Australia (ISA), which represents 15 industry funds, has urged the federal government to make the Retirement Income Review report publicly available, so funds can gauge what impacts may occur to members' retirement balances.
The report was scheduled to be handed to the government on Friday and will be the first review of Australia's superannuation system in the past 30 years.
The Australian share market has dropped, continuing its see-saw action for a 12th straight session, following slide on Wall Street as US deaths topped 1,100 for a third straight day.
The benchmark S&P/ASX200 index closed Friday down 70.5 points, or 1.16 per cent, at 6,024 points, while the All Ordinaries index finished down 65.9 points, or 1.06 per cent, at 6,148 points.
The Australian dollar was trading at 70.94 US cents, down from 71.52 US cents at Thursday's close.
A Good Choice for You, and the Planet
There is more and more talk about ethical and socially responsible investing. Some investors are concerned about more than just profit margins, they want the feel good factor, where companies you invest in share your same values.
How do we access these types of investments? One option we share below is the BetaShares Australian Sustainability Leaders ETF (ASX: FAIR)
FAIR aims to track the performance of an index (before fees and expenses) that includes Australian companies that have passed screens to exclude companies with direct or significant exposure to fossil fuels or engaged in activities deemed inconsistent with responsible investment considerations.
The Fund's methodology also preferences companies classified as "Sustainability Leaders" based on their involvement in sustainable business activities.
Benefits to FAIR:
– Invest in a way that is consistent with your ethical standards
– FAIRS's investment methodology consists of stringent screening criteria, offering investors a true to label ethical investment solution
– FAIR does not invest in any of the "Big 4 Banks" or large Australian mining companies. In one simple ASX trade, you gain exposure to a diversified portfolio of ethical Australian companies.
– Low Management cost of 0.49%
– Distribution: Semi-Annual
– Gross 12 month distribution yield 4.20%
– Diversification benefits; exposure to 80 companies
Driving change. As more socially responsible projects and businesses are backed by investors, other companies will look to improve their ethical behaviours in order to attract funding. This can only be a positive for the environment and other meaningful social causes.
More to come on Ethical and Socially Responsible funds.
All Ordinaries (XAO) 5 Day Chart
Disclaimer: The advice provided is general advice only. It has been prepared without taking into account your objectives, financial situation or needs. Before acting on this advice you should consider the appropriateness of the advice, having regard to your own objectives, financial situation and needs. Where quoted, past performance is not indicative of future performance.
Open Hours
Monday to Friday
8:00am to 5:00pm
Closed Public Holidays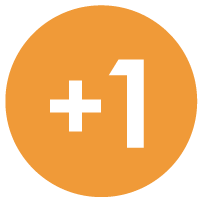 If you need to get us documents quickly, access remote support, or the MYOB Portal click the button above.
Sentinel Wealth Unit Trust T/As Plus 1 Wealth Advisors (ABN:11 408 695 672) is an Authorised Representative of Sentinel Wealth Managers Pty Ltd
(ABN: 73 108 328 294) AFS Licence 322211 | Financial Services Guide