Market Insights
26th October 2020
| | | | | | | |
| --- | --- | --- | --- | --- | --- | --- |
| CODE | PRICE | CHANGE | | CODE | PRICE | CHANGE |
| CSL | $294.82 | -2.28% | | ANZ | $19.78 | 1.70% |
| CBA | $69.90 | 0.07% | | WES | $46.92 | -3.10% |
| BHP | $36.00 | -1.26% | | WOW | $38.82 | -1.35% |
| WBC | $18.78 | -0.48% | | MQG | $136.18 | 1.18% |
| NAB | $19.53 | 0.62% | | FMG | $16.72 | -0.24% |
Market and Exchange Rates
MAJOR FOREIGN MARKETS

AUS DOLLAR IS BUYING

All Ords

6,373.70

-0.16%

US Dollar

0.7131

Dow Jones

28,335.57

-0.10%

Euro

0.6012

FTSE-100

5,860.28

1.29%

GB

0.5463

Nikkei 

23,516.59

0.18%

Yen

74.6504

Hang Seng 

24,918.78

0.54%

NZD

1.0659
| | | |
| --- | --- | --- |
| Oil (WTI) | 39.630 | -2.04% |
| Gold | 1,840.000 | -0.14% |
| Iron Ore | 121.340 | -0.26% |
Major Market Announcements
The S&P 500 and Nasdaq closed modestly higher on Friday in choppy trading, with investors keeping a close eye on negotiations on a U.S. stimulus package that would ease the economic shock caused by the coronavirus pandemic.
Qantas shares ended the day up, despite the company stating that it is still being stung by COVID-19. Chief executive Alan Joyce told the company's AGM on Friday that delays in reopening state borders cost it $100 million over the first quarter of the financial year, with fewer domestic flights operating than expected.
The National Australia Bank will pay another $380 million before tax in compensation for customers for bank and investment advice and fees, $128 million in back pay for staff because of underpayments, and $134 million on expected property write-downs as the bank consolidates office space in Melbourne.
Suncorp warns an onslaught of looming wild weather this summer could blow out the nation's natural disaster bill and cause insurance premiums to spike. A survey conducted by the major insurer found one in two Australians are deeply concerned the country is not sufficiently prepared to cope with the incoming La Niña summer, which is expected to heighten the chance of hail storms, cyclones and floods.
Energy giant Santos is confident it will be able to give the go-ahead for one of the world's cheapest carbon capture and storage projects in South Australia as the Morrison government indicates work is progressing to have the technology approved for federal carbon credits.
On Friday, Australia's share market has ended its day with minimal losses and shrugged off the final US presidential debate between US President Donald Trump and Democratic Party candidate Joe Biden.
The ASX 200 index finished just 0.1 per cent down to 6,167, after falling by around 0.4 per cent during the debate.
Miners, technology and healthcare stocks weighed on the market with oil stocks and banks among the gainers.
Many of today's worst-performing stocks were gold miners, after the precious metal's spot price fell sharply overnight to just over $US1,900 an ounce.
As of 4:30pm, Friday, AEDT the Australian dollar slipped slightly to 71.07 US cents.
The All Ordinaries fell by nearly 0.2 per cent to 6,374.
Brent crude oil fell 0.3 per cent at $US42.34 a barrel.
Spot gold lifted by just 0.1 per cent to $US1,905.30 an ounce.
Last week's Brain Teaser…
If I am over age 60 and retired how much can I earn from all sources before I pay any income tax.
Answer is…
An individual over age 60 can earn $22,800 per annum from ordinary sources and investments and pay no income tax or Medicare levy. In addition to this tax free threshold an individual over age 60 can also receive a Superannuation Income Stream by way of an Allocated Pension completely tax free. So that is a lot of ordinary income completely tax free. And double that for a couple!
For persons receiving some Age Pension (generally over age 67) the tax free level can be even greater. 
If I purchased a basket of groceries in the year June 2000 for say $100.00 How much cash would I need today, being 20 years later to buy the same basket of groceries? Answer next week! 
All Ordinaries (XAO) 5 Day Chart
Disclaimer: The advice provided is general advice only. It has been prepared without taking into account your objectives, financial situation or needs. Before acting on this advice you should consider the appropriateness of the advice, having regard to your own objectives, financial situation and needs. Where quoted, past performance is not indicative of future performance.
Open Hours
Monday to Friday
8:00am to 5:00pm
Closed Public Holidays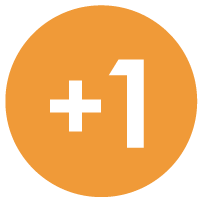 If you need to get us documents quickly, access remote support, or the MYOB Portal click the button above.
Sentinel Wealth Unit Trust T/As Plus 1 Wealth Advisors (ABN:11 408 695 672) is an Authorised Representative of Sentinel Wealth Managers Pty Ltd
(ABN: 73 108 328 294) AFS Licence 322211 | Financial Services Guide