Market Insights
24th Febraury 2020
| | | | | | | |
| --- | --- | --- | --- | --- | --- | --- |
| CODE | PRICE | MOVEMENT |   | CODE | PRICE | MOVEMENT |
| CBA | $88.80 | -2.19% |   | NAB | $27.41 | 0.37% |
| BHP | $38.22 | -0.73% |   | TLS | $3.74 | -0.80% |
| WBC | $25.81 | 0.27% |   | WES | $46.02 | 1.14% |
| RIO | $97.69 | 0.14% |   | CSL | $336.40 | 0.81% |
| ANZ | $27.24 | 2.29% |   | WOW | $43.45 | 1.57% |
Market and Exchange Rates
MAJOR FOREIGN MARKETS

AUSTRALIAN DOLLAR IS BUYING

All Ords

7,230.40

-0.34%

US Dollar

0.6595

Dow Jones

28,992.41

-0.78%

Euro

0.6091

FTSE-100

7,403.92

-0.44%

GB

0.5091

Nikkei 

23,386.74

-0.39%

Yen

73.4393
| | | |
| --- | --- | --- |
| Oil (WTI) | 53.310 | -0.58% |
| Gold | 1,630.000 | 1.46% |
| Iron Ore | 86.150 | 0.31% |
Major Market Announcements
– U.S. stocks sold off and the Nasdaq had its worst daily percentage decline in about three weeks on Friday as a spike in new coronavirus cases and data showing a stall in U.S. business activity in February fueled investors' fears about economic growth.
– Mayne Pharma says it is repositioning itself into the areas of women's health and dermatology after posting a $17.5 million half-year loss amid strong competition in the US generic drug market. Mayne's revenues for the six months to December 31 were down 17 per cent to $227.2 million compared with the same period in 2018.
– British media group ITV Studios is in talks with Seven West Media about buying the in-house production business that makes Home and Away and My Kitchen Rules.
– A triple whammy of bushfires, floods and the coronavirus outbreak will hit takeover target Village Roadshow's earnings in the second half. The theme park and film production company flagged the impact on Friday as it told investors its Gold Coast theme parks, which include Wet 'n' Wild, Sea World and Paradise Country, were doing well and the momentum had continued into January.
But bushfires, a two-day closure due to floods and a drop in international tourists due to the coronavirus outbreak would likely reduce earnings before interest, tax, depreciation and amortisation by $3 million, its said.
– A Queensland coroner is poised to hand down his long-awaited findings from the inquest into the deaths of four people on a ride at Dreamworld more than three years ago.
Cindy Low, Kate Goodchild, her brother Luke Dorsett and his partner Roozi Araghi died in October 2016 when a water pump on the Thunder River Rapids malfunctioned at the theme park.
Confronting evidence emerged during six weeks of evidence in 2019 and Coroner James McDougall will deliver his findings on Monday in the Brisbane Magistrates Court.
Police recommended no criminal charges against Dreamworld staff over the fatal incident, but the coroner could still recommend prosecutions or substantial fines for the company and its executives.
– A multi-billion-dollar Federal Government program to deal with traffic congestion has become the latest scheme at the centre of pork-barrelling accusations. Labor claims the Coalition's Urban Congestion Fund unfairly benefited the government ahead of last year's federal poll.
Opposition infrastructure spokeswoman Catherine King said Labor's analysis of the way the money had been spent showed 83 per cent of the funds went to Government and marginal Labor seats.
The Australian share market is expected to decline when it opens this week due to fears coronavirus is spreading across Asia and will increasingly impact global economic activity.
United States and European markets fell on Friday on the back of increasing concerns over COVID-19 as more companies face disruptions and issue profit warnings.
"People are increasingly concerned about the number of cases outside of China particularly in places like Korea and Japan," AMP Capital chief economist Shane Oliver told AAP.
"There's a concern that if there are more cases in Asia that will further hit global economic activity."
The Dow Jones fell 227.6 points or 0.8 per cent at the close on Friday and the S&P 500 declined 1.1 per cent while European shares shed 0.6 per cent.
As a result, futures trading in Australia has declined 47 points or 0.7 per cent.
Dr Oliver expects the local market will open down more than 40 points on Monday after hitting a record high on Thursday despite the global jitters over COVID-19.
Local construction data out on Wednesday for the December quarter will probably show a fall, the economist predicts.
Business investment figures to be released on Thursday are more likely to be mixed but still soft overall. Both sets of figures will be watched closely because they'll suggest how GDP performed in the December quarter.
Credit data published on Friday could be boosted by the pick-up in housing lending.
Reporting season continues domestically with Rio Tinto and Woolworths among those to reveal their earnings this week.
Dr Oliver says if the results are better than feared it could again help support the Australian market.
The benchmark S&P/ASX 200 index closed 0.3 per cent lower at 7,139 on Friday but recorded its third weekly gain benefiting from company earnings and domestic expectations for monetary stimulus.
Hunting for Income: Consider your options. . 
With interest rates likely to be lower for longer, investors are seeking yield from potentially riskier investments.
Record-low interest rates pose a challenge for income-oriented investors. That challenge is particularly acute for those living off the income from cash investments.
Although, shifting from cash to a different asset class involves much more than just switching to a higher-yielding investment. It's important to take a whole-of-portfolio view as not all risk is the same.
Your Risk Profile and Asset Allocation is one of the most important factors we consider when deciding on suitable investments for you. Once this has been worked through, we recommend an investment strategy based on your appetite for risk, in doing so, we will endeavour to spread your investments across various sectors in order to best diversify your portfolio. 
The purpose for investing and your timeframe for your investment objectives are also important in determining the best asset mix for you. The below table sheet outlines how investment markets have behaved over the past 30 years.
As can be seen for the above table, shares generally return around 10% (income and growth) on average per year. Constructing a portfolio with a mix of all of the above asset classes, plus sector exposure within each asset class will provide you with a good spread of investments for the longer-term return. 
In life, time can be a great healer for a broken heart. In investments, it can equally work wonders for the health of your portfolio.
Contact our office for a free financial planning consultation.
All Ordinaries (XAO) 5 Day Chart
Disclaimer: The advice provided is general advice only. It has been prepared without taking into account your objectives, financial situation or needs. Before acting on this advice you should consider the appropriateness of the advice, having regard to your own objectives, financial situation and needs. Where quoted, past performance is not indicative of future performance.
Open Hours
Monday to Friday
8:00am to 5:00pm
Closed Public Holidays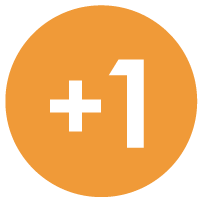 If you need to get us documents quickly, access remote support, or the MYOB Portal click the button above.
Sentinel Wealth Unit Trust T/As Plus 1 Wealth Advisors (ABN:11 408 695 672) is an Authorised Representative of Sentinel Wealth Managers Pty Ltd
(ABN: 73 108 328 294) AFS Licence 322211 | Financial Services Guide