Market Insights
23rd September 2019
Market and Exchange Rates
Major Market Announcements
– Incoming National Australia Bank chief executive Ross McEwan will take up the reins at the big four bank weeks before Christmas, after his current employer Royal Bank of Scotland appointed Alison Rose as his replacement.
– Communications Minister Paul Fletcher says NBN Co may need some competition over the next decade to reduce the risk of Australia's fixed-line network falling behind.
– A long-running core system replacement at Industry Super owned ME Bank has chalked-up another $15 million in costs, with the branchless union-backed institution also junking a $14.4 million credit card platform rollout because of buy-now, pay later services.
– Coles has launched a fresh sales campaign offering sweeping discounts, with retail experts predicting Australia is on the verge of another supermarket price war.
– Soul Patts FY profit dips on Round Oak woe. Washington H Soul Pattinson's full year profit has dipped on rising costs and as its Round Oak Mineral subsidiary slumped to a big loss.
The Australian sharemarket has given up most of its early gains, but still managed to close higher for a 10th day in the past 12 sessions.
After being up as many as 56 points in the morning, the S&P-ASX200 closed Friday up just 13.3 points to 6730.8.
It was rise of 61.6 points for the week, the fifth straight the index has risen.
The broader All Ords, meanwhile, was up 13.8 points to 6839.
The ASX's Rate Indicator showed that the market was now pricing in an 80 per cent chance of a rate cut next month, up from a 25 per cent chance a week ago.
Most sectors were up Friday save for industrials, telecoms, utilities and property trusts.
Mining stocks showed the biggest gains, up 0.5 per cent, with goldminers rising after the price of the precious metal climbed to US$1,505 an ounce.
Newcrest and Northern Star gained 2.3 per cent while Evolution was up 2.8 per cent.
BHP rose 0.2 per cent to $37.75 while Fortescue dipped 1.3 per cent to $8.92 and Rio Tinto fell 0.6 per cent to $92.44.
In the financial sector, NAB shot up in the final minutes of trading, closing up 1.6 per cent to $29.79, after the Royal Bank of Scotland announced that Ross McEwan's last day would be October 31.
ANZ and Westpac, meanwhile, both gained 0.3 per cent, to $27.91 and $29.66, respectively, while Commonwealth was flat at $82.18
IOOF climbed 7.9 per cent to a four-month high of $5.99 after the Federal Court tossed out the financial regulator's case against it over alleged conflict of interests and granted the wealth manager court costs.
Premier Investments streaked further ahead, up 16.61 per cent after the retail owner posted a 27.7 per cent increase in full-year profit.
JB Hi-Fi gained 1.5 per cent to set another all-time high at $34.86, having gained 34.8 per cent since the start of July.
Rural Funds Group fell 5.5 per cent to $1.625 – falling 20.3 per cent on the week – after Hong Kong-based Bucephalus Research released a report alleging financial impropriety.
The criticisms are similar to those made in August by US-based Bonitas Research, which Rural Funds Management rebutted and is suing.
Pushpay rose up 0.63 per cent as the app payment developer for churches, schools and education providers raised its guidance.
Seven West Media shed 2.41 per cent on news long-time head of sport Saul Shtein will depart the network in chief executive James Warburton's first major move since taking the reins in August.
The Aussie dollar is buying 68.07 US cents, up from 67.81 US cents on Thursday.
Is now the time to be buying Gold to protect your portfolio?
Gold has historically had a negative correlation to stocks and other financial instruments. Recent history shows this:
The 1970s were great for gold, but terrible for shares.
The 1980s and 1990s were wonderful for shares, but horrible for gold.
2008 saw shares drop substantially as consumers migrated to gold.
The key to diversification is finding investments that are not closely correlated to one another. Properly diversified investors combine gold with stocks and bonds in a portfolio to reduce the overall volatility and risk.
How do I add Gold to my portfolio?
The most obvious answer is to run out and buy some gold coins, bars, or jewelry. This isn't the best option for investors. For example, there's a huge markup on jewelry, which makes it a very bad investment choice. But there's also likely to be a markup on coins and bars that gets put into the price quoted from dealers. Also you will need to consider how you will store your Gold. This has its own risks and costs.
Another easier, more convenient way to get exposure to Gold is through an ETF such as the BetaShares Gold Bullion ETF (ASX: QAU).
Backed by physical gold bullion, the ETF offers a convenient way for investors to gain exposure to the price of gold, without the inconvenience associated with directly purchasing, storing and insuring physical gold bullion.
Gold can be an important part of a diversified investment portfolio because its price generally increases in response to events that cause the value of investments, such as shares and bonds, to decline. Although the price of gold can be volatile in the short term, it has maintained its value over the long term. Through the years, it has served as a hedge against inflation and the erosion of major currencies, and thus is an investment well worth considering.
All Ordinaries (XAO) 5 Day Chart
Disclaimer: The advice provided is general advice only. It has been prepared without taking into account your objectives, financial situation or needs. Before acting on this advice you should consider the appropriateness of the advice, having regard to your own objectives, financial situation and needs. Where quoted, past performance is not indicative of future performance.
Open Hours
Monday to Friday
8:00am to 5:00pm
Closed Public Holidays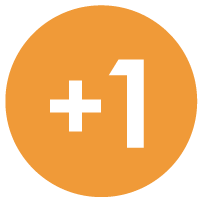 If you need to get us documents quickly, access remote support, or the MYOB Portal click the button above.
Sentinel Wealth Unit Trust T/As Plus 1 Wealth Advisors (ABN:11 408 695 672) is an Authorised Representative of Sentinel Wealth Managers Pty Ltd
(ABN: 73 108 328 294) AFS Licence 322211 | Financial Services Guide