Market Insights

23rd April 2019
Market and Exchange Rates
Major Market Announcements
– U.S. stocks ended a low-volume trading session little changed on Monday, with the biggest gains in the energy sector as investors otherwise stayed on the sidelines ahead of quarterly earnings.
– Australia's unemployment rate has edged back up to 5 per cent, despite another strong month of job creation. The slight rise in seasonally adjusted terms can be attributed to more people looking for work. In trend terms, the unemployment rate has now held steady at 5 per cent for five months. The good news in the figures was the bulk of the jobs were full-time positions. Full-time work increased by 48,300, while 22,600 part-time jobs were lost.
– National Australia Bank says it will cop an extra $525 million after-tax hit through new customer remediation costs, mostly related to its wealth arm. The bank on Thursday said the new charges are expected to reduce cash earnings for the first half of the 2019 financial year by an estimated $325 million, and earnings from discontinued operations by an estimated $200 million. In combination with provisions raised in second half of the 2018 financial year, which have not yet been utilised, this brings NAB's total provisions for customer-related remediation after the financial services royal commission to $1.1 billion at March 31.
– South32 Ltd has reported a 37 per cent fall in its third-quarter coking coal production compared to the second quarter, as it continues to focus on keeping down costs at its Illawarra operation. Production of coking coal or metallurgical coal, a key steel-making ingredient, fell to 990,000 tonnes during the March quarter from 1.6 million tonnes in the second quarter, but still beat a Goldman Sachs estimate of 784,000 tonnes.
– Fortescue Metals Group (FMG) is the latest mining company to have its iron ore output hit by Tropical Cyclone Veronica, although the impact on profits is likely to be offset by higher iron ore prices.
– Australia is home to some of the best dairy operations in the world, but an analyst has warned that without a drastic increase in production the country could soon become an "import nation".
Since its peak production of 11.27 billion litres of milk a year in 2002, Australia's total milk production has shrunk to 8.7 billion litres. At the same time, an increasing population has driven demand for dairy products.
However, amid tight margins and competition from cheaper, imported dairy products, farmers and some processors are struggling to increase production and stay profitable.
– Late on Thursday Worleyparsons Limited (ASX:WOR) provided an update on its acquisition of Jacobs Engineering Group. According to the release, the company anticipates that the completion of the transaction will occur after the market closes over the last weekend of April 2019. After which, WorleyParsons intends to adopt Worley as its new brand with the domain name Worley.com.
The Australian share market has closed marginally higher after a choppy day in which better than expected jobs numbers caused the local bourse to lose some of its midday gains.
The benchmark S&P/ASX200 index finished up 3.4 points, or 0.05 per cent, to 6,259.8 points at 1615 AEST on Thursday, while the broader All Ordinaries fell 0.4 points to 6,349.9.
"It's pretty good, we had these better than expected jobs numbers, which caused the market to pull back," CommSec market analyst James Tao said.
The statistics, showing 48,300 more Australians in full-time employment during March, take pressure off the Reserve Bank of Australia to cut interest rates, which is why the market dipped, Mr Tao explained.
The ASX200 fell 20 points in four minutes after the report was released, but shot up in the final minutes of trade to close the day ahead.
For the week the ASX200 gained 0.14 per cent, its third straight week of gains.
Energy stocks were collectively up 1.09 per cent, with Whitehaven Coal gaining 6.44 per cent to $4.46 after word that its proposed $1 billion Winchester South coal mine southeast of Moranbah would be fast-tracked for consideration by the Queensland government.
Woodside Petroleum, Caltex Australia and Santos all gained as well, led by Calex, up 2.36 per cent to $27.36.
The big banks were all up slightly, with ANZ gaining the most, 0.22 per cent to $26.78.
A decrease in the price of iron ore as Vale was set to re-open its Brucutu mine in Brazil continued to drag on miners, with BHP dipping 0.18 per cent to $38.23, although Rio Tinto rose 1.39 per cent to $97.74.
Galaxy Resources dropped 11.62 per cent to $1.635 – a 23-month low – after the lithium miner reported the US-China trade war had hurt demand for the element in China and that it was holding off selling its Sal de Vida lithium deposit in Argentina.
Kogan.com shares rocketed up 18.63 per cent to $5.35 – a six-month high – after the internet retailer reported 23.4 per cent year-on-year customer growth and announced two lines of business: Kogan Energy Compare and Kogan Cars.
Bubs Australia shares gained 10.13 per cent to 87 cents – a 10-month high – after announcing a deal to sell its infant formula in the 450 Chemist Warehouse locations across the country.
The Aussie is buying 71.85 US cents, down from 71.97 US cents on Wednesday.
Like a traditional managed fund, an Exchanged Traded Fund (ETF) offers the opportunity to invest in a portfolio of securities, such as shares, or bonds.
As with a Managed Fund, each ETF unit represents an undivided interest in the underlying assets. In Australia, this interest is usually in the form of a unit in a unit trust. ETF's and Managed Funds also both offer professional management, so you don't have to keep track of every security your fund owns. However, ETF's are different in that they can be traded throughout the day on an exchange at a market-determined price.
Most ETF's use an indexing approach. Index ETF's are built so that their value can be expected to move in line with the indices they seek to track. For example, a 4% rise or fall in an index should result in approximately a 4% rise or fall for an ETF that tracks that index.
Why we like ETF's. . . 
Investment markets can move significantly in unpredictable ways and experience tells us that selecting managers that consistently outperform the market is a challenge.
By adopting what is known as a "Core-Satellite" approach. This type of portfolio construction uses index funds (ETF's) as the "Core" of the portfolio, with carefully selected lowly correlated active investments as the "Satellites"
To effectively design and implement a series of core-satellite portfolios the following factors will need to be taken into consideration:
Determine the risk profiles and strategic asset allocation.

Determine the investments for the core.

Determine the size of the core versus satellite in each asset class.

Determine how many active satellites are to be used and which ones to complement the core.
Contact our office for further information.
All Ordinaries (XAO) 5 Day Chart
Disclaimer: The advice provided is general advice only. It has been prepared without taking into account your objectives, financial situation or needs. Before acting on this advice you should consider the appropriateness of the advice, having regard to your own objectives, financial situation and needs. Where quoted, past performance is not indicative of future performance.
Open Hours
Monday to Friday
8:00am to 5:00pm
Closed Public Holidays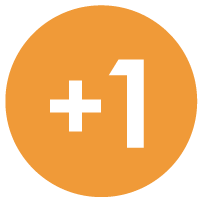 If you need to get us documents quickly, access remote support, or the MYOB Portal click the button above.