Market Insights
21st October 2019
Market and Exchange Rates
Major Market Announcements
– Reserve Bank governor Philip Lowe says it is "extraordinarily unlikely" that Australia's economy will need to be stimulated by slashing interest rates into negative territory.
 – Fortescue Metals says it is partnering with Alinta Energy to power the iron ore giant's WA Chichester Hub with completely renewable energy during daytime operations.
– Short-selling hedge fund J Capital Research is defiantly sticking to claims WiseTech has overstated its earnings despite a detailed rebuttal from the $10 billion company and analysis from broker Evans & Partners ridiculing the allegations.
– Production of lithium concentrate from the world's largest supplier, based in regional Western Australia, is set to top 1 million tonnes per year, with predictions it could inject $4 billion into the economy.
– Qantas flight makes history by touching down in Sydney after flying 19 hours non-stop from New York.
The Australian sharemarket has fallen for a second day, with losses across the board as hopes dimmed for fourth cash rate cut.
The S&P-ASX 200 index finished today down 35 points to 6758.4, while the All Ordinaries was down 33.1 points to 6622.
Chances for a fourth rate in November were already seen as unlikely following a surprise dip in the unemployment rate announced on Thursday, and further lessened after Reserve Bank Governor Philip Lowe said at an International Monetary Fund event in Washington Friday morning not to assume further rate cuts.
Every sector was in the red with the consumer staples sector the worst hit, down 1.2 per cent.
Woolworths fell 1.2 per cent, Coles dropped 1.6 per cent and Treasury Wine Estate dipped 1.7 per cent.
The big banks were all lower, with ANZ dropping 0.7 per cent to $27.76, NAB down 0.4 per cent to $28.76, Westpac down 0.8 per cent to $28.84 and Commonwealth down 0.6 per cent to $79.64.
IOOF gained 3.6 per cent to $7.30 after the financial regulator said it wouldn't appeal a Federal Court ruling clearing the company and five of its directors and regulators of misconduct.
Buy now pay later companies were under pressure after the Reserve Bank of Australia said it would consider whether merchants should be allowed to pass along to customers the cost of using such services, which until now have been borne by the merchants.
Afterpay Touch dropped 7.3 per cent to a two-month low of $29.65, Zip Co fell 6.3 per cent to $4.35, Flexigroup dropped 3.4 per cent to $2 and Splitit dropped 3.3 per cent to 88 cents.
Logistics software company Wisetech Global responded to a report by a US short- selling group, J Research, saying it rejected "entirely" the claims of financial impropriety and called for an investigation by Australian regulators of overseas short-sellers targeting ASX companies.
Wisetech shares remained in a trading halt but were expected to resume trade on Monday.
In the mining sector, BHP dipped 0.2 per cent to $34.79 but Rio Tinto rose 0.8 per cent to $87.87, and Fortescue Metals climbed 1.6 per cent to $8.29 amid signs the fall in iron ore futures was easing.
Goldminer St Barbara dipped 9.0 per cent to a two-year low of $2.53 after it was announced that gold production would be down for the year as it works to extend the life of its historic Gwalia mine in WA.
Seven West Media was up 1.3 per cent after it announced plans to merge with regional affiliate Prime Media in a $63.8 million all-scrip deal, with Prime shares flat.
Southern Cross Media, which was set to acquire Seven West Media's WA radio network Redwave, was up 2.3 per cent.
Car-sharing platform Collaborate Corp rocketed up 55.6 per cent to 1.4 cents after announcing that Hyundai Motors was partnering with its car subscription service Carly.
For the week the market finished up 42.9 points, or 0.65 per cent.
The Aussie dollar is buying 68.32 US cents from 67.83 US cents on Thursday.
If you were waking up in the early 1990's, you were obviously waking up to a very different economic and financial landscape to today's environment. Depending on your perspective or own personal situation at the time, you could have seen the time as great or struggle street. So often that is the case relevant to any era being our view from our own perspective, opinion or situation at the time.
Set out below are some economic data today versus early 1990's:
No doubt retirees may have been pleased getting fixed interest returns around 15% versus term deposit rates lucky to be 2% per annum right now. Families with home loans back in 1990's would definitely not be happy with home loan interest rates of around 17% per annum.
CPI or inflation was higher back then and therefore you needed to be mindful of some purchases perhaps being 10% dearer a year later – so why wait?. However, salaries were on average increasing more significantly.
Just imagine if you were the Treasurer or Prime Minister of Australia – you probably would wake up feeling pretty good about an economy that had the following numbers:
It might be the case that these sort of ideal economic indicators provide the "PERFECT STORM" and if the incumbent Treasurer/Prime Minister walked on the street he/she might expect to see all Australians (of all ages, social standing, wealth etc) fairly happy with way things are going on average.
As far as share market and residential investment property returns (including any portion of our holdings in our superannuation funds invested in these areas), it would probably be the case that most investors would be happy with the following type of ongoing average annual returns to compensate for the EXTRA RISK (above cash and fixed interest available rates) being taken on board.
Unfortunately, even in the "PERFECT STORM" world, consistent annual returns each year like the above (for the extra risk taken) will be unlikely as other world events or just investors taking profits or investing more heavily at different times brings changes to the averages on a relatively short-term basis year on year.
Moreover, the best way to put it is OPPORTUNITIES WILL ALWAYS ABLOOM for investors despite what might or might not be regarded as a "PERFECT STORM" economy at any particular time.
Miles of data on Daily, Weekly, Monthly, Yearly and various Annualised Returns of both the share market and investment property confirm this.
At Plus1, we are available at any time to discuss issues of this nature and how they may affect your own circumstances with due regard to your investments or financial planning generally.
All Ordinaries (XAO) 5 Day Chart
Disclaimer: The advice provided is general advice only. It has been prepared without taking into account your objectives, financial situation or needs. Before acting on this advice you should consider the appropriateness of the advice, having regard to your own objectives, financial situation and needs. Where quoted, past performance is not indicative of future performance.
Open Hours
Monday to Friday
8:00am to 5:00pm
Closed Public Holidays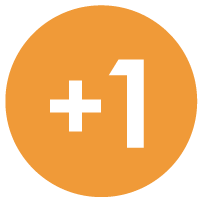 If you need to get us documents quickly, access remote support, or the MYOB Portal click the button above.
Sentinel Wealth Unit Trust T/As Plus 1 Wealth Advisors (ABN:11 408 695 672) is an Authorised Representative of Sentinel Wealth Managers Pty Ltd
(ABN: 73 108 328 294) AFS Licence 322211 | Financial Services Guide