Market Insights
21st September 2020
| | | | | | | |
| --- | --- | --- | --- | --- | --- | --- |
| CODE | PRICE | CHANGE | | CODE | PRICE | CHANGE |
| CSL | $282.62 | -0.92% | | ANZ | $17.07 | -3.49% |
| CBA | $64.37 | -2.75% | | WES | $44.08 | -2.89% |
| BHP | $37.80 | 1.37% | | WOW | $36.05 | -2.49% |
| WBC | $16.64 | -2.12% | | MQG | $122.56 | 2.13% |
| NAB | $17.29 | -0.35% | | FMG | $16.39 | -6.88% |
Market and Exchange Rates
MAJOR FOREIGN MARKETS

AUS DOLLAR IS BUYING

All Ords

6,057.60

-0.19%

US Dollar

0.7293

Dow Jones

27,657.42

-0.88%

Euro

0.6155

FTSE-100

6,007.05

-0.71%

GB

0.5636

Nikkei 

23,360.30

0.18%

Yen

76.2410

Hang Seng 

24,455.41

0.47%

NZD

1.0781
| | | |
| --- | --- | --- |
| Oil (WTI) | 40.800 | 0.02% |
| Gold | 1,890.000 | 0.74% |
| Iron Ore | 126.590 | 0.39% |
Major Market Announcements
– From today workers in NSW will be able to access the same $1500 Pandemic Leave Disaster Payment if they need to self-isolate for 14 days. NSW Premier Gladys Berejiklian confirmed Prime Minister Scott Morrison had given the lump sum payment the green light, telling reporters she wanted people to feel supported if they have to stop working and isolate because they have come into contact with a Covid-19 case.
– U.S. stocks fell on Friday as technology shares sold off for a third day in a row, while all three major U.S. indexes posted a third straight week of declines.
– Air New Zealand chief executive Greg Foran says quarantine-free travel between Australia and New Zealand is unlikely to resume for at least another six months, bursting hopes of a proposed "trans-Tasman bubble" opening before March next year.
– Billionaire Andrew "Twiggy" Forrest's Fortescue Metals Group needs to be "very careful" says Federal MP Warren Entsch, after the company used a technicality to reject a call to halt the destruction of Aboriginal heritage sites.
Australian shares have lost all their opening gains, as the initial recovery from Thursday's heavy losses ran out of steam.
By the close the benchmark ASX 200 was down 0.3 per cent to 5,865 points.
The Australian dollar had risen (+0.1pc) to 73.2 US cents.
Resources was the best performing sector on optimism about Chinese demand for commodities, while most others, such as utilities and healthcare, drifted into the red.
Some of the best-performing stocks were CSR (+4.8pc), Saracen Mineral (+4.2pc), South32 (+3.7pc) and Orocobre (+3.7pc).
On the flip side, Virgin Money (-4.1pc), Abacus Property (-4.3pc) and Unibail Rodamco Westfield (-7.3pc) were among the worst performers.
Mining giants BHP (+1.3pc) and Rio Tinto (+1.3pc) were keeping the market from steeper losses overall.
However, the big banks all dragged, with Westpac (-1pc), ANZ (-1.4pc) and Commonwealth Bank (-1pc) among the biggest drags on the ASX 200 index because of their size. NAB was down just 0.1 per cent.
Shares in Apple (-1.6pc), Amazon (-2.3pc) and Facebook (-3.3pc) were among the biggest drags on Wall Street.
The tech-heavy Nasdaq was hit hardest, losing 1.3 per cent to 10,910 points.
It was followed by the S&P 500, down 0.8 per cent to 3,357, and the Dow Jones, which dropped 0.5 per cent to 27,902.
From the March market lows, "this has been an amazing recovery represented by a few good tech names," said Jake Dollarhide, chief executive officer of Longbow Asset Management.
"They had an incredible last week of August, and I think this is a rational profit-taking scenario at the moment."
BetaShares NASDAQ 100 (ASX: NDQ)
NDQ is an Exchange Traded Fund (ETF) that aims to track the performance of the NASDAQ-100 Index, which comprises 100 of the largest, non-financial companies listed on the NASDAQ market, and includes many companies that are at the forefront of the new economy.
We originally recommended NDQ as a buy in May 2020 when NDQ was trading at $24.07, now trading at $25.22, given the recent weakness on the NASDAQ index, NDQ is down 10.8% from its September all-time highs of $28.11
Benefits to NDQ
Invest in the way you live: In one trade on the ASX get access to companies like Apple, Amazon and Google, that have changed the way we live.
Exposure to the 'new economy': With its strong focus on technology, NDQ provides diversified exposure to a high-growth potential sector that is under-represented in the Australian sharemarket.
Simple access and cost-effective: Management fees of only 0.48% p.a
NDQ remains to be a fantastic investment option. It gives exposure to a group of the highest quality growth shares the world has to offer in a single investment. This includes the likes of Amazon, Apple, Facebook, Microsoft, Netflix, Nvidia, Tesla, and Google parent, Alphabet. Given the exceptionally positive long term growth prospects of the majority of companies in the fund, we believe it has the potential to continue to strongly perform.
Always proceed with caution and with a plan in place, we are free to discuss your portfolio, your options with beginning to invest, or any other aspects to your financial planning needs.
All Ordinaries (XAO) 5 Day Chart
Disclaimer: The advice provided is general advice only. It has been prepared without taking into account your objectives, financial situation or needs. Before acting on this advice you should consider the appropriateness of the advice, having regard to your own objectives, financial situation and needs. Where quoted, past performance is not indicative of future performance.
Open Hours
Monday to Friday
8:00am to 5:00pm
Closed Public Holidays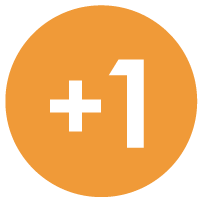 If you need to get us documents quickly, access remote support, or the MYOB Portal click the button above.
Sentinel Wealth Unit Trust T/As Plus 1 Wealth Advisors (ABN:11 408 695 672) is an Authorised Representative of Sentinel Wealth Managers Pty Ltd
(ABN: 73 108 328 294) AFS Licence 322211 | Financial Services Guide