Market Insights
20th January 2020
| | | | | | | |
| --- | --- | --- | --- | --- | --- | --- |
| CODE | PRICE | MOVEMENT | | CODE | PRICE | MOVEMENT |
| CBA | $84.05 | 2.38% | | NAB | $25.46 | 2.13% |
| BHP | $40.60 | 2.65% | | TLS | $3.90 | 2.09% |
| WBC | $24.98 | 1.63% | | WES | $44.26 | 1.96% |
| RIO | $105.24 | 3.53% | | CSL | $300.10 | 0.98% |
| ANZ | $25.42 | 1.52% | | WOW | $39.04 | 3.77% |
Market and Exchange Rates
MAJOR FOREIGN MARKETS

AUSTRALIAN DOLLAR IS BUYING

All Ords

7,180.30

0.30%

US Dollar

0.6873

Dow Jones

29,348.10

0.17%

Euro

0.6196

FTSE-100

7,674.56

0.85%

GB

0.5287

Nikkei 

24,041.26

0.45%

Yen

75.6835
| | | |
| --- | --- | --- |
| Oil (WTI) | 58.480 | 0.38% |
| Gold | 1,451.500 | 0.36% |
| Iron Ore | 94.550 | 0.27% |
Major Market Announcements
– Wall Street climbed to record highs on Friday, with major indexes turning in their strongest weekly gains since August, after strong U.S. housing data and signs of resilience in the Chinese economy raised hopes of a rebound in global growth.
– The total size of Australia's superannuation is staggering. The total pool of Australian superannuation has now hit $3 trillion and last year, at 15.2 per cent, it produced the best return, on average, since 2013. Figures from SuperRatings show the median, or typical, balanced fund produced a slightly lower return of 13.8 per cent last year, but that was still the best in six years.
– Australia's transport safety authority is probing whether a trainee air traffic controller is to blame after two Qantas planes came "very close" to each other in the skies above Sydney. The incident — which occurred last August — was so serious, one of the aircraft's emergency collision avoidance systems was activated. 
– Gold dramatically surged to major new secular highs this past week, fueled by stunning geopolitical news. The US assassinated Iran's top general, so Iran fired ballistic missiles at military bases in Iraq used by the US. That naturally ramped gold bullishness, spawning all kinds of predictions for much-higher prices. But geopolitically-driven gold spikes never last long, and the gold buying behind this surge is very precarious.
Australian shares have reached fresh all-time highs for a fourth consecutive day after Chinese economic data showed better than expected growth for Australia's top trading partner.
The benchmark S&P-ASX200 index hit an all-time intraday high of 7,088.1, finishing Friday up 22.3 points, or 0.32 per cent, to an all-time closing high of 7,064.1.
The broader all ordinaries gained 21.7 points, or 0.3 per cent, to finish at an all-time high of 7,180.3.
The ASX200 finished the week up 1.95 per cent, and is up 5.69 per cent so far this year, having lost ground for only two of the 12 trading sessions in 2020.
"The local bourse is on fire and then some!" declared Australian Stock Report market analyst Ben Le Brun.
"It's a thing of beauty, and local investors will be pleased as punch.
"Australia is a historically a bit of a laggard compared to our US counterparts, but we're mixing it up with the big boys at the moment."
The question now is how long the gains can be sustained – so all eyes will be on US earnings season as well as Australia's company reporting season when it begins next month, Mr Le Brun said.
The heavyweight mining sector led gains on Friday, with the sector up 1.2 per cent as BHP rose 1.2 per cent to $40.60, Rio Tinto gained 1.8 per cent to $105.24 and Fortescue Metals climbed 3.7 per cent to $11.41.
Goldminers were up as well, with Northern Star gaining 3.2 per cent, Newcrest up 0.8 per cent and Evolution up 1.3 per cent.
Woolworths was up 0.9 per cent to $39.04, while CSL dropped 0.3 per cent, but still finished above the historic $300 level at $300.10.
Brickworks and Altium both set new all-time highs, with the brickmaker rising 1.1 per cent to $20.01 and the printed circuit board software company gaining 0.8 per cent to $38.44.
A2 Milk, a major exporter to China, rose 3.3 per cent to $14.68 after China announced the country's economy grew in the fourth quarter more than analysts had expected, given the bruising US-China trade war.
Pilbara Minerals was the biggest ASX200 gainer, up 8.6 per cent, while fellow lithium miners Galaxy Resources and Orocobre gained between 1.7 and 2.0 per cent.
The big banks were mixed, with Commonwealth down 0.5 per cent to $84.05, while NAB was up 0.4 per cent to $25.46, Westpac up 0.3 per cent to $24.98 and ANZ flat at $25.42.
Nufarm dropped 10 per cent to $5.48 after the agricultural and chemical company said its Australian and New Zealand operations were hammered by climate extremes during the bushfire crisis.
In the tech sector, Appen was up 4.4 per cent to a two-month high of $26.11, while Mesoblast buoyed the health care sector with a 5.4 per cent rise to a nearly two-year high of $2.53.
The Australian dollar meanwhile was buying 68.96 US cents, down from 69.05 US cents at Thursday's close.
In cryptocurrency, Bitcoins were trading for just under $A13,000 on Australian exchanges, a two-month high and up over three per cent from Thursday.
Vanguard FTSE Asia ex Japan Shares Index ETF (ASX: VAE)  
Vanguard FTSE Asia ex japan Shares Index ETF seeks to track the return of the FTSE Asia Pacific ex Japan, Australia and New Zealand Index (with net dividends reinvested) in Australian dollars, before taking into account fees, expenses and tax.
What we like
– Management costs are low; 0.40%
– Quarterly Income Distributions 2.50%
– Provides exposure to over 1,000 companies 
– Broad Market and Sector Allocation diversification
VAE could be a good diversifier to your existing portfolio. Please contact us if you would like to discuss your options further.
All Ordinaries (XAO) 5 Day Chart
Disclaimer: The advice provided is general advice only. It has been prepared without taking into account your objectives, financial situation or needs. Before acting on this advice you should consider the appropriateness of the advice, having regard to your own objectives, financial situation and needs. Where quoted, past performance is not indicative of future performance.
Open Hours
Monday to Friday
8:00am to 5:00pm
Closed Public Holidays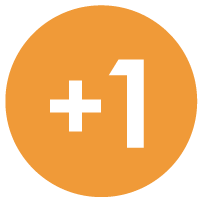 If you need to get us documents quickly, access remote support, or the MYOB Portal click the button above.
Sentinel Wealth Unit Trust T/As Plus 1 Wealth Advisors (ABN:11 408 695 672) is an Authorised Representative of Sentinel Wealth Managers Pty Ltd
(ABN: 73 108 328 294) AFS Licence 322211 | Financial Services Guide