Market Insights
20th July 2020
| | | | | | | |
| --- | --- | --- | --- | --- | --- | --- |
| CODE | PRICE | CHANGE | | CODE | PRICE | CHANGE |
| CSL | $283.42 | -0.34% | | ANZ | $18.47 | -0.91% |
| CBA | $72.60 | 1.11% | | WES | $46.53 | 1.17% |
| BHP | $37.92 | 3.47% | | WOW | $38.86 | -0.03% |
| WBC | $17.89 | -0.45% | | MQG | $125.18 | 2.51% |
| NAB | $18.10 | -0.28% | | FMG | $16.39 | 9.27% |
Market and Exchange Rates
MAJOR FOREIGN MARKETS
 
AUS DOLLAR IS BUYING
All Ords
6,144.90

0.36%

 
US Dollar
0.6987
Dow Jones
26,671.95

-0.23%

 
Euro
0.6117
FTSE-100
6,290.30

0.63%

 
GB
0.5560
Nikkei
22,696.42

-0.32%

 
Yen
74.8070
| | | |
| --- | --- | --- |
| Oil (WTI) | 40.180 | -0.39% |
| Gold | 1,810.000 | 0.54% |
| Iron Ore | 107.200 | 0.02% |
Major Market Announcements
– The S&P 500 ended higher on Friday as investors weighed the prospect of more fiscal stimulus against fears of further business disruptions due to a record rise in COVID-19 cases.
– Australian shares are tipped to rise as investors await detail from the federal government on its COVID-19 support plan after September, as well as the depth of the economic damage so far.
– Sustainable investing is becoming more sought-after amongst investors, looking to ensure their investments are helping to shape better environment and social outcomes.
– The Federal Government is set to announce a new financial support system to replace the JobKeeper scheme when it comes to an end in September. Calls to extend the $1,500 fortnightly payment to employees of eligible businesses had heightened as Victoria was smashed by a second wave of coronavirus and data revealed the cash was propping up Australian suburbs.
– Bank chief executives have backed the government's revamp of a scheme to provide up to $40 billion in taxpayer-backed loans to help the recovery of small and medium-sized firms. Use of the program has been limited so far, with only about $1.6 billion lent, but there is a view among banks the changes will allow lending for longer term investments, rather than to just support short-term cash flow.
The Australian share market has ended slightly higher in a late recovery after traders were spooked by news of a surge in virus cases in Victoria and tighter restrictions in New South Wales.
The benchmark S&P/ASX200 index finished Friday up 22.7 points, or 0.38 per cent, at 6033.60 points after rising more than half-a-per cent early in the session and then drifting lower.
The All Ordinaries index closed 21.9 points, or 0.36 per cent higher, at 6144.90.
An Exchange Traded Fund (ETF) is an opened-ended investment fund, similar to a traditional managed fund that is traded on the ASX – just like any share. ETF's aim to closely track the performance of a given index or asset class, and provide the returns of that index or asset class – less any fees.
More Australian investors are turning to ETF's to help them achieve their financial objectives. Below are the main advantages of ETF's 
Simplicity: ETFs help investors gain exposure to a range of investment strategies, geographic regions and asset classes, and can be bought as simply as buying a share.
Liquidity: ETFs are traded on the Australian Securities Exchange (ASX) so can be bought and sold during the trading day.
Transparency: Information relating to ETFs, including underlying portfolio holdings and fees, can be accessed at any time via the fund manager's website.
Cost-effective: Because ETFs either aim to simply track the performance of an index or asset class or rules-based methodology, there are no in-built 'active management' fees to worry about.
Learn more; 
https://www.youtube.com/watch?v=A2KzjXqE6p4&feature=youtu.be
We are always free to discuss any queries you may have, please contact our office for a complimentary meeting to discuss your financial situation, lifestyle needs, goals, and objectives.
All Ordinaries (XAO) 5 Day Chart
Disclaimer: The advice provided is general advice only. It has been prepared without taking into account your objectives, financial situation or needs. Before acting on this advice you should consider the appropriateness of the advice, having regard to your own objectives, financial situation and needs. Where quoted, past performance is not indicative of future performance.
Open Hours
Monday to Friday
8:00am to 5:00pm
Closed Public Holidays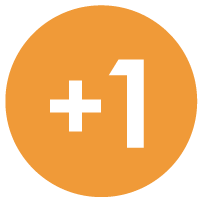 If you need to get us documents quickly, access remote support, or the MYOB Portal click the button above.
Sentinel Wealth Unit Trust T/As Plus 1 Wealth Advisors (ABN:11 408 695 672) is an Authorised Representative of Sentinel Wealth Managers Pty Ltd
(ABN: 73 108 328 294) AFS Licence 322211 | Financial Services Guide