Market Insights
20th April 2020
| | | | | | | |
| --- | --- | --- | --- | --- | --- | --- |
| CODE | PRICE | MOVEMENT | | CODE | PRICE | MOVEMENT |
| CSL | $328.42 | 0.65% | | NAB | $16.39 | 1.67% |
| CBA | $61.06 | -1.13% | | ANZ | $16.56 | 0.36% |
| BHP | $31.28 | -0.70% | | WES | $38.12 | 1.95% |
| WBC | $15.87 | -0.56% | | TLS | $3.16 | 0.96% |
| WOW | $37.40 | 6.86% | | RIO | $91.51 | 2.34% |
Market and Exchange Rates
| | | | | | |
| --- | --- | --- | --- | --- | --- |
| All Ords | 5,544.70 | 3.41% | | US Dollar | 0.6356 |
| Dow Jones | 24,242.49 | 3.55% | | Euro | 0.5848 |
| FTSE-100 | 5,786.96 | -1.18% | | GB | 0.5086 |
| Nikkei  | 19,897.26 | 3.07% | | Yen | 68.3300 |
| | | |
| --- | --- | --- |
| Oil (WTI) | 17.450 | -22.13% |
| Gold | 1,696.000 | -3.71% |
| Iron Ore | 84.170 | 0.39% |
Major Market Announcements
– Coronavirus: Report estimates virus will smash Australian jobs. Up to 3.4 million Aussies could be out of work in the coming weeks.
– Woodside Petroleum has posted a more than 20 per cent fall in first-quarter sales revenue, hurt by reduced trading activity and lower unit prices for its oil and natural gas production. Its average sales prices for its products during the quarter amounted to $US45 per barrels of oil equivalent (boe), more than $US10 weaker than a year earlier.
– Scott Morrison has ruled out introducing a coronavirus levy to help repair the national budget after the pandemic. The prime minister has also talked down the prospect of new or increased taxes to get the economy humming again.
– Renters will now be forced to prove they can't pay rent during coronavirus restrictions. Housing and Public Works Minister Mick de Brenni said renters suffering financial difficulty due to coronavirus would have to provide evidence of lost income if they wanted to be covered by a freeze on evictions.
– Rio Tinto is maintaining its 2020 production guidance for ore, bauxite, alumina and aluminium but expects mined and refined copper to drop further amid COVID-19 restrictions and earthquake repairs at a plant in the US.
Australian markets are expected to open flat on Monday as traders prepare for their first look at hard data on the impacts of coronavirus on the economy.
The Dow Jones and S&P 500 gained more than 2.5 per cent on Saturday (Australian time) in response to hopes around a COVID-19 treatment and news US President Donald Trump was looking to reopen the world's largest economy.
But with the same news having already spurred a rally on the local bourse on Friday, the ASX 200 futures closed up just 0.02 per cent.
"I suspect we'll probably be a little flat," AMP Capital chief economist Shane Oliver told AAP on Sunday.
"Risks are probably a little on the upside unless there is bad news over the rest of the weekend."
A large swatch of telling data will be released across the week and should shed some light on whether the sharemarket has discounted the economic impact appropriately.
The ASX S&P200 shed 38 per cent from late February to dip to as low as 4402.5 points on March 23 but has since rebounded to close at 5,487.50 on Friday.
Meanwhile, the Australian dollar closed Friday at 63.61 US cents.
Results of a new Australian Bureau of Statistics survey on the household impacts of COVID-19 will be released on Monday while weekly payroll and wages data on Tuesday will give some guidance on how employment and wages are tracking.
"Most of the data we have got so far hasn't given us much guidance," Dr Oliver said.
"This week will give us more hard data. We did get employment data last week but that was based on a survey from the first weeks of March."
The ABS will also bring forward the release of March retail figures when it publishes preliminary numbers on Wednesday.
Those retail figures could be "fairly messy" given supermarkets and home improvement stores have boomed while clothing, restaurants and other retailers have collapsed.
"You've got to bear in mind the shutdown really got underway in the second half of March," Dr Oliver said.
"These figures won't fully impact the shutdown but I suspect we'll see quite a sharp fall in retail figures for March and they could be off three per cent or more.
"The trouble is there's still a long way to go."
Globally, US home sales data and the PMI on business conditions in Europe, the US, Australia and Japan will be released later in the week.
Netflix, Coca-Cola, Boeing and Amazon are all due to report earnings.
(Source: https://www.news.com.au/finance/business/breaking-news/flat-open-on-asx-amid-first-data-on-virus/news-story/5865d5c5c3a05ff0a1d9e84db8347680)
You would have to be living under a rock to not know about how our economy has taken a huge hit from the Coronavirus. Of course, the share market also took a massive hit from late February and into mid-March and went into a bear market (a fall of more than 20%). In fact, it was the fastest bear market in history!
However, last week, the ASX officially returned to being in a bull market having increased by more than 20% from its recent low in March.
This means that the bear market caused by the COVID-19 crisis was in fact the shortest in Australia's history.
So we saw the fastest drop into bear territory in history, then we saw the fastest climb back into bull territory in history, all in a matter of a couple of months.
Talk about volatile!
So, does this mean that the worst is behind us?
Maybe. Maybe not.
Throughout history, market crashes have come with false recoveries. We only need to look back to 2007 and 2009 during the GFC to be reminded of this.
The Coronavirus is of course different. However, what is perhaps the biggest thing to be wary of is the unknown.
We don't know the full extent of business earnings and unemployment numbers, and we won't know for a period of time. Therefore, this current bull market may in fact be premature.
Scott Morrison recently said the Australian economy was taking its biggest hit since the Great Depression. Mr Morrison also said that the GFC was merely an entrée compared to COVID-19.
A new report from the Grattan Institute has estimated the immediate hit to employment could be between 14 and 26 per cent of Australian workers could be out of work in the coming weeks. That percentage equates to between 1.9 to 3.4 million people.
"History tells us that recovery from a period of high unemployment is rarely fast," the institute says.
"The longer the downturn goes, and the worse it gets, the less likely the labour market can spring back."
This unknown of how long the lockdown measures will be in place, how much unemployment will rise and how much of an economic impact the Coronavirus will have are all reasons to be pessimistic and wary of this current, rapid rise back into a bull market.
Now for some good news.
Even if the markets do fall again, it will bring some good news for long-term investors. It will give investors the opportunity to pick up some top-notch companies for very cheap prices.
So, if you are unsure as to whether or not we have seen the end of falling markets, now could be a good time to ensure you have a good cash position, just in case markets fall again.
This could see you well placed to take advantage of any fall that may happen.
All Ordinaries (XAO) 5 Day Chart
Disclaimer: The advice provided is general advice only. It has been prepared without taking into account your objectives, financial situation or needs. Before acting on this advice you should consider the appropriateness of the advice, having regard to your own objectives, financial situation and needs. Where quoted, past performance is not indicative of future performance.
Open Hours
Monday to Friday
8:00am to 5:00pm
Closed Public Holidays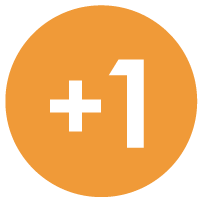 If you need to get us documents quickly, access remote support, or the MYOB Portal click the button above.
Sentinel Wealth Unit Trust T/As Plus 1 Wealth Advisors (ABN:11 408 695 672) is an Authorised Representative of Sentinel Wealth Managers Pty Ltd
(ABN: 73 108 328 294) AFS Licence 322211 | Financial Services Guide