Market Insights
19th October 2020
| | | | | | | |
| --- | --- | --- | --- | --- | --- | --- |
| CODE | PRICE | CHANGE | | CODE | PRICE | CHANGE |
| CSL | $299.00 | 0.84% | | ANZ | $19.31 | 3.82% |
| CBA | $69.24 | 2.29% | | WES | $48.20 | 3.66% |
| BHP | $36.25 | -0.93% | | WOW | $39.20 | 4.09% |
| WBC | $18.66 | 3.09% | | MQG | $134.34 | 4.14% |
| NAB | $19.22 | 2.89% | | FMG | $16.63 | -2.92% |
Market and Exchange Rates
MAJOR FOREIGN MARKETS

AUS DOLLAR IS BUYING

All Ords

6,385.00

-0.46%

US Dollar

0.7074

Dow Jones

28,606.31

0.39%

Euro

0.6034

FTSE-100

5,919.58

1.49%

GB

0.5481

Nikkei 

23,410.63

-0.41%

Yen

74.5090

Hang Seng 

24,386.79

0.94%

NZD

1.0702
| | | |
| --- | --- | --- |
| Oil (WTI) | 40.340 | -0.34% |
| Gold | 1,840.000 | -0.41% |
| Iron Ore | 121.130 | 0.26% |
Major Market Announcements
– As a technology-driven rally brings U.S. stock indexes within striking distance of fresh records, concerns that big names are over-extended and that new regulation might be coming have some investors diversifying beyond the rally leaders.
– Commonwealth Bank will beef up the size of its in-branch business workforce and implement same-day approvals across all its business lending products as part of its plan to be the country's number one business bank. Australia's largest retail lender will double the number of business banking staff within its network of branches, committing a further 180 employees to assist small and medium businesses out of the coronavirus pandemic.
– Australia's cotton industry is bracing for what could be a devastating blow as it becomes the latest casualty in the escalating trade tensions with China. Mills in China are being told to stop buying Australian cotton as speculation grows that a hefty tariff is about to be slapped on the trade.
– Victorian retailers have expressed a mixture of relief and disappointment over the state government's easing of restrictions, with many questioning why stores are not able to reopen sooner.
Australia's share market closed lower on Friday after a negative US lead and concern rising coronavirus infections in Europe will lead to lockdowns.
The S&P/ASX200 benchmark closed lower by 33.5 points, or 0.54 per cent, to 6176.8 on Friday.
The week was a good one for investors. The ASX200 finished 1.22 per cent higher.
The All Ordinaries index finished the Friday session lower by 29.2 points, or 0.46 per cent, to 6385.
The Aussie dollar was buying 70.77 US cents at 1622 AEDT, lower from 71.33 US cents at the close of trade on Thursday.
Why Cash is Important in your Overall Asset Allocation
Your Asset Allocation helps you to create diversification within your portfolio, it is how to spread your investments across asset classes, like shares, fixed interest and property. Your Risk Profile helps you to determine your overall Asset Allocation – what you are comfortable to invest into which asset class.
Remaining disciplined and staying on track, regardless of market volatility is one of the most important aspects to investing, and reaching your investment goals.
Cash can be a useful tool to hold, it can be an investors best friend in times of market turmoil, but in this era of low interest rates, how is having cash within a portfolio helpful?
Markets are volatile, they can go up and down, but generally over a 10 year period, you would expect 3 negatives, therefore the other 7 years that your funds remain in cash, as your safe haven, you are missing out.
Use your cash holding as an investment tool, having your funds in cash during a market downturn can "save you" but over a long term period, keeping your funds in cash can do you a disservice based on the longer term returns from the markets.
Think of your cash position as an insurance policy, like insurance policies, it will cost you returns if nothing goes wrong, but if there is a market crash, you can use this cash insurance to buy more of your favorite shares at a lower price.
Your cash levels will increase with dividends, or regular contributions, your growth assets will increase, or decrease with capital gains and losses, so it is always important to review this. Trying to time the market is a tricky game, by keeping say 10% – 20% cash available provides investment opportunity in all market conditions.
We are free to discuss your portfolio, your options with beginning to invest, or any other aspects to your financial planning needs.
Last week's Brain Teaser .. 
How long am I expected to live in retirement if I retired early at age 55 or retired later at age 70? 
ANSWER IS…
– If a male person is currently age 55 years  they are expected to live to age 83.60 years.
– If a male person is currently age 70 years  they are expected to live to age 86.40 years.
– If a female person is currently age 55 years  they are expected to live to age 86.50 years.
– If a female person is currently age 70 years  they are expected to live to age 88.80 years.
So if you completely retire at age 55 you can expect to live 30 years (on average) in retirement essentially living off your retirement savings and a part or full age pension.
If I am over age 60 and retired how much can I earn from all sources before I pay any income tax? Answer next week!
All Ordinaries (XAO) 5 Day Chart
Disclaimer: The advice provided is general advice only. It has been prepared without taking into account your objectives, financial situation or needs. Before acting on this advice you should consider the appropriateness of the advice, having regard to your own objectives, financial situation and needs. Where quoted, past performance is not indicative of future performance.
Open Hours
Monday to Friday
8:00am to 5:00pm
Closed Public Holidays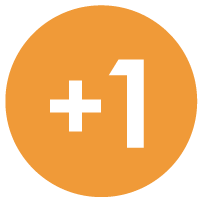 If you need to get us documents quickly, access remote support, or the MYOB Portal click the button above.
Sentinel Wealth Unit Trust T/As Plus 1 Wealth Advisors (ABN:11 408 695 672) is an Authorised Representative of Sentinel Wealth Managers Pty Ltd
(ABN: 73 108 328 294) AFS Licence 322211 | Financial Services Guide