Market Insights
18th May 2020
| | | | | | | |
| --- | --- | --- | --- | --- | --- | --- |
| CODE | PRICE | MOVEMENT | | CODE | PRICE | MOVEMENT |
| CSL | $301.84 | -0.48% | | NAB | $15.46 | -3.98% |
| CBA | $59.60 | -0.67% | | ANZ | $15.44 | -2.59% |
| BHP | $31.67 | -0.41% | | WES | $37.90 | 0.66% |
| WBC | $15.26 | -2.80% | | TLS | $3.17 | 4.28% |
| WOW | $35.16 | 1.91% | | RIO | $85.36 | 1.22% |
Market and Exchange Rates
MAJOR FOREIGN MARKETS

AUSTRALIAN DOLLAR IS BUYING

All Ords

5,492.80

1.38%

US Dollar

0.6420

Dow Jones

23,685.42

0.25%

Euro

0.5934

FTSE-100

5,799.77

1.01%

GB

0.5309

Nikkei 

20,037.47

0.62%

Yen

68.8310
| | | |
| --- | --- | --- |
| Oil (WTI) | 29.530 | 7.00% |
| Gold | 1,686.200 | 0.83% |
| Iron Ore | 88.740 | 0.86% |
Major Market Announcements
– Investors are bracing for more turbulence in U.S. stocks, as some states prepare to reopen their economies and global trade tensions rise.
– High-ranking calls to China have gone unanswered amid an escalating trade dispute with Australia that has been fuelled by calls to investigate the origins of the deadly coronavirus pandemic.
– Boral says its earnings for January to April have been down three to five per cent compared to the first half as it weathers the coronavirus crisis. The building and construction products manufacturer's 396 sites in Australia have been allowed to continue operations as an essential service, as have most of its 223 sites in North America.
– After being criticised for lagging behind other states' relaxing of rules, Victoria is about to kickstart an ambitious plan to reopen pubs, cafes and restaurants. There's some good news for Victorians sick of staying home. Premier Daniel Andrews has today confirmed that the state will allow pubs and other eateries to reopen their doors in just a matter of weeks. From June 1, cafes, restaurants and the dining sections of pubs will each be allowed to host a maximum of 20 patrons at a time.
The whipsaw action on the Australian share market has continued for a fifth straight day of back-and-forth action.
After rising Monday, falling Tuesday, rising Wednesday and falling again Thursday, the S&P/ASX200 benchmark index finished Friday up 76.1 points, or 1.43 per cent, to 5,404.8 points, while the All Ordinaries index was 74.8 points higher, or 1.38 per cent, at 5,492.8.
The Australian dollar was buying 64.49 US cents, up from 64.37 US cents at the close of trade on Thursday.
The Trouble With Market Timing
In his book The Little Book of Common Sense Investing, Vanguard founder Jack Bogle included a very apt quote from Warren Buffet on the matter of market timing. And that is, "for investors as a whole, returns decrease as motion increases".
In recent times, this seems to be more pertinent than ever.
ASIC last week published a report stating that in the early stages of the COVID-19 crisis when markets were at their most volatile, there was a rapid increase in the frequency of trading by retail investors and a decrease in the time they held onto securities.
In other words, ASIC noticed a concerning surge in the number of retail investors engaging in short term trading strategies and "unsuccessfully attempting to time price trends".
Many of these retail investors were also completely new to the market, and many were buying and selling complex, high risk investment products.
While the age old philosophy of buy low, sell high seems a simple enough concept, it is definitely easier said than done.
According to the report, on more than two-thirds of the days on which retail investors were net buyers, the price of the shares they bought declined the next day.
Conversely, for more than half of the days on which retail investors were net sellers, their share prices increased over the next day.
Even for the brightest of professional traders, timing the market in such volatility is tough.
For an inexperienced retail investor – and ASIC says there has been a clear spike with new accounts being opened roughly 3.4 times higher during their research period (from February 24 to April 3) while the typical holding period has fallen during significantly and ASIC is clearly warning investors that the pursuit of quick "wins" is more likely to lead to losses.
Do or don't… but always with discipline
When markets are in turmoil, emotions often are too. Our innate need to be in control can sometimes lead us to making impulsive decisions that don't benefit a long term goal. Taking control doesn't necessarily mean taking action (any action!).
In volatile markets, market timing is a dangerous temptation. Vanguard's own and empirical research conducted both in academia and the financial industry has repeatedly shown that the average professional investor persistently fails to time the market successfully.
But that's not to say investors should remain complacent when markets are volatile. Being disciplined also means sticking to your investment plan and rebalancing where necessary (although not on a daily basis).
Control your costs
It's also worth keeping in mind that every trade comes at a literal cost. The more frequently you transact, the more fees you must pay and ultimately the more profit that gets eroded.
Perhaps we can also view costs from an emotional perspective. The stress of monitoring hourly share price swings and overnight market moves surely takes a toll. Not to mention regret over unexpected losses or missed windfalls, hence the saying that opportunities that are clear in retrospect are rarely visible in prospect.
Conclusion
The best chance at investment success doesn't usually stem from impulsively picking one individual stock over another – and then selling it two or three days later. That is behaviour better characterised as gambling rather than investing.
Rather investing success is more likely to flow from setting goals, taking a portfolio approach and maintaining a long-term perspective and focusing on the factors you can control, such as your asset allocation and costs.
And like Jack Bogle once said, "time is your friend, impulse is your enemy". Don't let a turbulent market blow you off course.
Written by Robin Bowerman, Head of Corporate Affairs at Vanguard.
12 May 2020 | Investment principles
All Ordinaries (XAO) 5 Day Chart
Disclaimer: The advice provided is general advice only. It has been prepared without taking into account your objectives, financial situation or needs. Before acting on this advice you should consider the appropriateness of the advice, having regard to your own objectives, financial situation and needs. Where quoted, past performance is not indicative of future performance.
Open Hours
Monday to Friday
8:00am to 5:00pm
Closed Public Holidays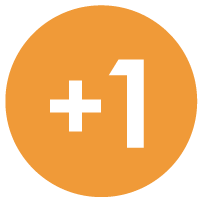 If you need to get us documents quickly, access remote support, or the MYOB Portal click the button above.
Sentinel Wealth Unit Trust T/As Plus 1 Wealth Advisors (ABN:11 408 695 672) is an Authorised Representative of Sentinel Wealth Managers Pty Ltd
(ABN: 73 108 328 294) AFS Licence 322211 | Financial Services Guide