Market Insights
17th May 2021
| | | | | | | |
| --- | --- | --- | --- | --- | --- | --- |
| CODE | PRICE | CHANGE | | CODE | PRICE | CHANGE |
| CBA | $96.58 | 2.85% | | FMG | $22.79 | -4.40% |
| BHP | $49.57 | -1.84% | | ANZ | $27.42 | 1.18% |
| CSL | $277.68 | 1.53% | | WES | $54.20 | 0.00% |
| WBC | $25.41 | -2.83% | | WOW | $40.58 | 1.58% |
| NAB | $26.22 | -2.60% | | MQG | $158.34 | 0.46% |
Market and Exchange Rates
MAJOR FOREIGN MARKETS

AUS DOLLAR IS BUYING

All Ords

7,239.40

-1.73%

US Dollar

0.7782

Dow Jones

34,382.13

-1.62%

Euro

0.6406

FTSE-100

7,043.61

-1.33%

GB

0.5517

Nikkei 

28,084.47

-5.16%

Yen

85.0980

Hang Seng 

28,027.57

-2.72%

NZD

1.0735
| | | |
| --- | --- | --- |
| Oil (WTI) | 65.490 | 0.88% |
| Gold | 1,845.700 | 0.45% |
| Iron Ore | 210.080 | -2.51% |
Major Market Announcements
– Treasurer Josh Frydenberg has sidestepped tough questions about whether low and middle income earners will be worse off next financial year during a tense exchange on ABC TV about the federal budget. The government extended its Lower and Middle Income Tax Offset (LMITO), a rebate of up to $1080 for singles and $2160 for couples, in Tuesday's budget, but it will end after the next financial year, cutting the take-home pay for workers in future years.
– Commonwealth Bank (CBA) has hit an all-time high with its share price jumping to a record price of $97.38 per share.
– Bitcoin's crash is very bad news for other cryptos. Elon Musk's surprise reversal on accepting bitcoin payments for Tesla (TSLA) cars has triggered a sharp plunge in the cryptocurrency — spelling trouble for other coins that have notched shocking returns in recent months.
– Afterpay's (APT) shares dropped to an intraday low of $81.85 on May 13, marking an eight-month low for the buy now, pay later darling. It marks a sobering turn for a company that enjoyed a 2021 high point in February, when APT shares traded around $154 apiece.
– Shares in heavily shorted AMC Entertainment Holdings (AMC.N) were up 4.0% in heavy trading on Friday, with the cinema operator the top focus on social media forums popular among retail investors.
Commonwealth Bank shares reached a new record price as investors overcame inflation fears and helped the Australian market finish higher.
Shares in the nation's biggest bank reached $97.38 before closing higher by 0.63 per cent to $96.58.
There was a broad-based rally after three days of losses on the ASX. The losses were partly due to the biggest jump in US prices in 12 years.
The benchmark S&P/ASX200 index closed lower by 31.5 points, or 0.45 per cent, to 7014.2.
The All Ordinaries closed down 30.4 points, or 0.42 per cent, to 7239.4 points.
The Australian dollar was buying 77.31 US cents at 1622 AEST, higher from 77.22 US cents at Thursday's close.
Federal Budget – 5 Things You Should Know
1. The Low and Middle Income Tax Offset (LMITO) Extended: LMITO has been extended for another year. This is worth up to $1,080 for individuals with taxable incomes up to $90,000. Between $90,000 and $126,000 the $1,080 offset reduces by 3 cents in the dollar until it reduces to nil at $126,000.
2. No More Work Test: From 1 July 2022, individuals aged 67 to 74 will no longer be required to meet the work test when making or receiving, non-concessional superannuation contributions or salary sacrificed contributions. However, access to concessional personal deductible contributions for individuals aged 67 to 74 will still be subject to meeting the work test.
3. Downsize Earlier: From 1 July 2022, the minimum age for the downsizer contribution will be lowered from 65 to 60. This will allow Australians nearing retirement to make a one-off post-tax contribution of up to $300,000 per person (or $600,000 per couple) when they sell their family home.
4. First Home Buyer Super Savings Increase: From 1 July 2022, the Government will increase the maximum amount of voluntary contributions that can be released under the First Home Super Saver Scheme from $30,000 to $50,000.
5. First Home Buyers Scheme: The government's first home buyer's scheme will be boosted by another 10,000 places, where buyers will only need a five per cent deposit to secure a home without paying Lenders Mortgage Insurance (LMI). There will also be a new initiative which will see single parents able to purchase a home with just a two per cent deposit (without paying LMI).
LAST WEEKS QUESTION:
What are the Age Requirements as well as the Income and Assets Test to be eligible to receive the Commonwealth Seniors Health Care Card (CSHCC) and what are the benefits of having this card?
ANSWER:
The Age Requirements are essentially moving from age 66 (now) to age 67 (in the future) as below: 

Age Pension Age

Date of Age Pension
Age Change

 

1 January 1954 to 30 June 1955

66 years

1 July 2019

1 July 1955 to 31 December 1956

66 years and 6 months

1 July 2021

On or after 1 January 1957

67 years

1 July 2023
To be eligible for the CSHCC, the income test is that your adjustable taxable Income must be below the following:
Single – $55,808 per annum
Couple – $89,290 per annum
The benefits of having the CSHCC are:
Cheaper medical costs
Bulk billing depending on doctor.
Some reduced property and water rates, electricity costs and  public transport costs depending on your state and local government authorities concessions.
So even if we do not receive any Age Pension, the CSHCC income tests are not too stringent. For most of us the cheaper medicines is the critical benefit.
THIS WEEKS BRAIN TEASER
Since 1981 (last 40 years) what has been the biggest % drop and biggest % rise in market values for the Australian Share market for any financial year (ending 30 June each year)?
All Ordinaries (XAO) 5 Day Chart
Disclaimer: The advice provided is general advice only. It has been prepared without taking into account your objectives, financial situation or needs. Before acting on this advice you should consider the appropriateness of the advice, having regard to your own objectives, financial situation and needs. Where quoted, past performance is not indicative of future performance.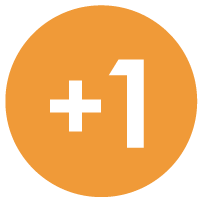 If you need to get us documents quickly, access remote support, or the MYOB Portal click the button above.
Open Hours
Monday to Friday
8:00am to 5:00pm
Closed Public Holidays
Sentinel Wealth Unit Trust T/As Plus 1 Wealth Advisors (ABN:11 408 695 672) is an Authorised Representative of Sentinel Wealth Managers Pty Ltd
(ABN: 73 108 328 294) AFS Licence 322211 | Financial Services Guide