Market Insights
17th Febraury 2020
| | | | | | | |
| --- | --- | --- | --- | --- | --- | --- |
| CODE | PRICE | MOVEMENT | | CODE | PRICE | MOVEMENT |
| CBA | $90.99 | 7.38% | | NAB | $27.35 | 5.84% |
| BHP | $38.65 | 0.65% | | TLS | $3.77 | -0.53% |
| WBC | $25.70 | 2.76% | | WES | $45.65 | -0.41% |
| RIO | $97.65 | -0.36% | | CSL | $331.19 | 2.64% |
| ANZ | $26.61 | 2.03% | | WOW | $43.14 | 0.33% |
Market and Exchange Rates
MAJOR FOREIGN MARKETS

AUSTRALIAN DOLLAR IS BUYING

All Ords

7,227.10

0.31%

US Dollar

0.6719

Dow Jones

29,398.08

-0.09%

Euro

0.6195

FTSE-100

7,409.13

-0.58%

GB

0.5155

Nikkei 

23,687.59

-0.59%

Yen

73.9720
| | | |
| --- | --- | --- |
| Oil (WTI) | 52.090 | 1.42% |
| Gold | 1,578.000 | 0.59% |
| Iron Ore | 85.140 | -0.33% |
Major Market Announcements
– The S&P 500 ended modestly higher on Friday following strong earnings from Nvidia and a report late in the session that the White House was considering a tax incentive for Americans to buy stocks.
– Nearly half the applicants using a new Federal Government scheme to purchase a property with a deposit of as little as 5 per cent are planning to buy outside Sydney, Melbourne or Brisbane. The Government today released the latest data on the uptake of its First Home Loan Deposit Scheme, which launched at the beginning of this year.
– New Zealand's manuka honey is a worldwide hit – now an ASX-listed health and wellness company is hoping its Meluka honey from a 30,000-year-old tea tree plantation in northern NSW can become an iconic Aussie brand.
– BHP says it is ordering a feasibility study of the proposed $16 billion Scarborough gas field off the coast of Western Australia. BHP owns a 25 per cent stake in the massive LNG project, which is being developed by BHP's joint venture partner Woodside Petroleum. BHP says the feasability study is the third and final phase required to finalise a proposal for a final investment decision. The project is expected to be submitted for the BHP board of directors for a final investment decision around the middle of this year, which first LNG targeted for 2024.
A Sizzling Summer for Stocks..
Australian share markets have had a roaring start to 2020, with sizeable gains driven by momentum stocks, especially in IT and healthcare. Yet while companies like CSL are undoubtedly impressive, a closer inspection reveals some troubling nuances to the growth story, calling into question the high expectations imposed by a growth-starved market.
It wasn't just temperatures that sizzled in Australia through January. The ASX200 was also on fire, starting the year with a 4.98% gain for the month. In fact, temperatures across all of the physical, political, economic and listed company divides in Australia have been rising: CSL keeps hitting record highs in rising markets and outperforming on down days; the direct and indirect impacts of the coronavirus have occupied much attention; and horrific fires lit the eastern seaboard throughout the Australian summer, reinforcing the pace and quantum of changes in the energy mix required because of global warming and its consequences.
The wrinkles in CSL's billion dollar growth story
CSL has been a stunning performer, and not just through the past year when it has put on 70% – adding $60bn in market capitalisation. It's been a good company we have been happy to invest in for many years. Our inimitable colleague Mr Conlon heavily invested in CSL when it acquired Aventis Behring in 2003, to the extent that the Schroders Australian equity funds were collectively the second biggest holders of equity in the company. While Aventis Behring was purchased at less than inventory value, the group today trades at almost 50 times inventory value. By vertically and horizontally integrating through that time, the quality of the business has improved materially; but the question remains for investors as to what extent that has increased the value of the group.
CSL is a relatively mature competitor in a mature industry. For example, flu vaccines have been a large part of CSL's EBIT growth in the past few years. Today they comprise 15% of revenues, in an industry growing at 2.5% in 2019. Although CSL has been winning share, we doubt competitors like GSK and Sanofi will allow this to keep occurring. This, however, is critically important for CSL; its EBIT has grown by US$1bn in the past four years to $2.5bn, which in itself makes the forecasts for a further US$1bn of growth in the next several years appear plausible.
Equities outlook
The bifurcation of stocks by multiple within the ASX continues to be extreme. Most IT stocks trade at more than 40 times earnings, as do most healthcare companies. Globally, IT has been such a strong performer that its share of global market indices is now almost 25% – the same level as in the telecommunications, media, and technology (TMT) bubble days of 1999 and early 2000. Of course, global profits are much higher for IT stocks than they were then, which is not the case with almost all of the big names in Australian IT. It may be that they ultimately grow into it – but, as we detailed in our June 2019 commentary, an investor in Computershare in 1999 took 17 years to get back to the share price they invested at, and in the meantime the company's profits grew tenfold.
Unashamedly, we currently continue to skew our portfolios towards lower-multiple sectors of the market, where we accept lower earnings growth. This is simply because the risks attached to such investments are usually copious but visible, and not related to valuation, which remains the biggest risk of all.
Is your portfolio heavily weighted in Australian Blue Chip Shares? Which can provide great dividends and franking credits! If you already have this established and are looking to further diversify your portfolio, consider the following Exchange Traded Fund (ETF)
BetaShares Australian EX20 Portfolio Diversifier (ASX: EX20)
EX20 provides a simple, cost-effective way to obtain exposure to a passively-managed diversified portfolio of Australian shares, excluding the largest 20 stocks by market capitalisation.
Advantages;
– A core portfolio holding providing broad market exposure
– Exposure to 174 Australian companies 
– Instant diversity in an Australian Equities portfolio and reduce portfolio concentration to individual securities or market sectors
– Complements and/or alternative to investments with active fund managers  
Contact our team for a personalised review of your portfolio, or to discuss establishing a portfolio. 
All Ordinaries (XAO) 5 Day Chart
Disclaimer: The advice provided is general advice only. It has been prepared without taking into account your objectives, financial situation or needs. Before acting on this advice you should consider the appropriateness of the advice, having regard to your own objectives, financial situation and needs. Where quoted, past performance is not indicative of future performance.
Open Hours
Monday to Friday
8:00am to 5:00pm
Closed Public Holidays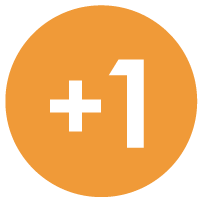 If you need to get us documents quickly, access remote support, or the MYOB Portal click the button above.
Sentinel Wealth Unit Trust T/As Plus 1 Wealth Advisors (ABN:11 408 695 672) is an Authorised Representative of Sentinel Wealth Managers Pty Ltd
(ABN: 73 108 328 294) AFS Licence 322211 | Financial Services Guide