Market Insights
16th September 2019
Market and Exchange Rates
Major Market Announcements
– The S&P 500 ended the day down slightly on Friday but less than 1% below its all-time high as a drop in Apple stock countered cooling U.S.-China trade tensions.
– Insurance Australia Group has estimated a class action over its sale of "add-on" insurance could be worth up to $1 billion. Federal Court Judge Jacqueline Gleeson detailed the company's estimate in a judgment published on Friday as part of a class action against IAG on behalf of customers who were sold "add on" insurance products for cars and motor bikes which are said to be of little or no financial value.
– CIMIC has clinched a $1.3 billion, six-year contract extension to provide mining services to Queensland's Curragh coalmine. Coronado Global Resources, which bought the open-cut mine in 2017 from Wesfarmers, has engaged CIMIC subsidiary Thiess to keep providing overburden removal and haulage, mining and run of mine rehandling services, equipment maintenance and pit dewatering.
– Energy shares Oil Search Limited (ASX: OSH) and Santos Ltd (ASX: STO) will be on watch on Monday after drone attacks on key oil refineries in Saudi Arabia. Although oil prices dropped lower on Friday, they are widely expected to rebound notably higher once markets reopen. According to Bloomberg, on Friday the WTI crude oil price dropped 0.45% to US$54.85 a barrel and the Brent crude oil price fell 0.25% to US$60.22 a barrel.
– The Bellamy's Australia Ltd (ASX: BAL) share price looks set to rocket higher this morning after the infant formula company revealed that it has received a takeover approach.
The Australian share market is expected to start the week a little lower, as investors await the outcome of this week's US Federal Reserve meeting.
Uncertainty around the trade war between the United States and China will be another reason they will be wary when trading resumes.
"There are a few uncertainties which are in the mix at the moment," CommSec chief economist Craig James told AAP on Sunday.
Futures suggest the benchmark ASX200 will lose a modest seven points, or 0.2 per cent,  at the market open on Monday.
That prediction comes on the back of a mixed day on Wall Street on Friday. Most of the major US stock indexes ended lower, as losses for technology shares offset gains by big banks.
The Dow Jones Industrial Average rose 37.07 points, or 0.1 per cent, to 27,219.52, but the S&P 500 index slipped 2.18 points, or 0.1 per cent, to 3007.39.
Investors across the world will be watching as the US Federal Reserve meets on Tuesday and Wednesday this week, with news of their latest decision on interest rates set to hit Australia on Thursday morning.
Economists are expecting the central bank to cut the rate by 0.25 per cent.
The US and China trade war remains a source of uncertainty, though there is fresh hope for a solution, with US President Donald Trump signalling he is potentially open to an interim trade deal.
China also revealed on Friday it would exempt some US pork and soybeans from extra tariffs on US goods.
"There's a bit of optimism there," Mr James said.
Closer to home, the Reserve Bank of Australia will release minutes from its September board meeting on Tuesday.
The big event will likely be the Australian Bureau of Statistics releasing employment figures for August on Thursday.
Economists are expecting 15,000 jobs to have been created in the month, keeping the unemployment rate steady at 5.2 per cent for the fifth consecutive month. An extra 41,000 jobs in July had failed to budge the rate.
Last week, National Australia Bank's economists changed their call on official interest rates predicting an additional cut in February to take the official cash rate to 0.5 per cent partly due to unemployment edging higher.
The Australian market closed slightly higher on Friday, rising for a third straight day as gains by banking and industrial stocks outweighed losses by tech companies and energy producers.
The benchmark S&P/ASX200 index finished Friday up 14.3 points, or 0.21 per cent, to 6,669.2 points, while the broader All Ordinaries was up 11.4 points to 6,777.1 points. For the week the ASX finished up 21.9 points, its fourth straight week of gains.
Exchange Traded Funds (ETF) offer access to almost every corner of the market, and every major asset class providing a broad range of investment options, which can be complimented with direct equity exposure in a growing portfolio.
An ETF is an investment fund that is traded on a stock exchange – just like any share.
ETF's are one of the fastest growing categories of investment products in the world. The reason for this is clear – ETF's offer simple, liquid, low cost and flexible investment options.
One ETF of interest that i am going to cover today is the BetaShares Australian EX-20 Portfolio Diversifier ETF (ASX: EX20)
EX2- provides exposure to approximately 180 stocks listed on the Australian Securities Exchange, ranked from number 21 to number 200, based on their market capitalisation.
It is quite common in an existing portfolio to be heavily weighted in the Australian Top 20 shares, mainly being the Financial sector, Materials, Healthcare, your big established companies.
EX-20, like other shares, pays a semi-annual distribution, 12 month gross distribution yield of 5.50% (35% franked).
This would be a great buy for a new portfolio, or could compliment an existing portfolio depending on existing holdings.
Proceed with caution, always protect your capital with an exit strategy, and contact our office for personalised advice, or if you have any queries.
All Ordinaries (XAO) 5 Day Chart
Disclaimer: The advice provided is general advice only. It has been prepared without taking into account your objectives, financial situation or needs. Before acting on this advice you should consider the appropriateness of the advice, having regard to your own objectives, financial situation and needs. Where quoted, past performance is not indicative of future performance.
Open Hours
Monday to Friday
8:00am to 5:00pm
Closed Public Holidays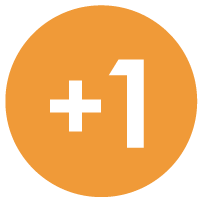 If you need to get us documents quickly, access remote support, or the MYOB Portal click the button above.
Sentinel Wealth Unit Trust T/As Plus 1 Wealth Advisors (ABN:11 408 695 672) is an Authorised Representative of Sentinel Wealth Managers Pty Ltd
(ABN: 73 108 328 294) AFS Licence 322211 | Financial Services Guide