Market Insights

15th April 2019
Market and Exchange Rates
Major Market Announcements
– U.S. stocks closed near record highs on Friday after the largest U.S. bank, JPMorgan Chase & Co, soothed worries that the first-quarter earnings season would dampen Wall Street's big rally back from last year's slump.
– On Friday, Woodside opened a facility to load trucks with LNG from its Pluto plant near Karratha. When operational the facility will be able to load seven trucks a day, with each delivering more energy than 80,000 litres of diesel, and could double its capacity with 24-hour operations.
– Wesfarmers chairman Michael Chaney has warned that Labor's living wage policy could "throw people" out of work, as new analysis shows small businesses will be hit hardest by the policy. Analysis of data from the Household, Income and Labour Dynamics in Australia survey shows that low-paid employees are most likely to work for small businesses.
According to the survey, 38 per cent of low-paid people work in firms with fewer than 20 employees, compared with 35.2 per cent who work for firms with more than 500 workers. Low-paid employees are classified as those in the lowest 20 per cent of hourly earnings.
– The Reserve Bank has warned that if property values continue to fall heavily, particularly in Sydney and Melbourne, it could push some borrowers into "negative equity". This is an undesirable situation where the amount owing on a homeowner's mortgage is higher than the value of their property. However, the RBA noted housing prices would need to fall "significantly further" for negative equity to become widespread, and said a low unemployment rate of 4.9 per cent was an important factor in limiting mortgage defaults.
– Disney has finally announced that it is planning to launch its online video service to challenge the likes of Netflix, Youtube and all the other incumbent media businesses. This is a big deal because it could seriously affect the operations of ASX businesses like Nine Entertainment Co Holdings Ltd(ASX: NEC), Seven West Media Ltd (ASX: SWM), Telstra Corporation Ltd (ASX: TLS) and News Corp (ASX: NWS). The new service will be called Disney+.
The Australian share market is set for an uninspiring start on Monday despite US shares closing on a positive note last week.
Positive economic data from China and a good start to the US earnings report season meant Wall Street and Europe traded strong at the end of the week.
European shares were up 5 per cent, the Dow was up 1 per cent and the S&P 500 Index was up 0.7 per cent.
"But the funny thing is our futures contract is flat," AMP Capital's chief economist Shane Oliver told AAP.
"Normally a rally on Wall Street should be positive for us."
Dr Oliver said the federal election campaign is likely to cause some volatility, and all eyes will be on national employment figures for the month of March when they are released on Thursday.
It is unlikely there has been enough new jobs created to stop the unemployment rate rising to 5 per cent, after dipping to 4.9 per cent in February.
While growth across the country has been steady, it hasn't been able to absorb new entrants to the workforce, like migrants and graduating students, and the participation rate has also been rising, Dr Oliver said.
Prime Minister Scott Morrison and federal Labor leader Bill Shorten will continue to talk about making more jobs in the lead up to polling day, but the economist warned of taking promises too seriously.
"We are generating good jobs growth in Australia, but I'd be a bit skeptical of precise numbers," he said.
"I have no doubt the Australian economy will continue to generate jobs going forward, it's just that you can get into all sorts of debates about the numbers, particularly when you're talking about numbers spread out over many years."
Figures detailing GDP growth in China will also be released this week.
Blackwall Limited (ASX: BWF)
BlackWall Ltd is a vertically integrated property funds manager. They manage, develop and finance income producing real estate on behalf of high net worth and institutional property investors.
What we like about this stock. . .
Current Return on Equity is excellent
Earnings Per Share Growth has been exceptional
Cash balance exceeds debt
Dividend Yield 4.80%
Current trading price is undervalued from an intrinsic value prospective
Investors to proceed with caution and protect your capital with an exit strategy, recommended at $0.78c currently trading at $0.835
The 200-day moving average is downward sloping and implies that there has been limited demand for this stock. However, the stock has been rallying recently. It is too early to tell whether this rally is the beginning of a new trend or simply a bounce.
All Ordinaries (XAO) 5 Day Chart
Disclaimer: The advice provided is general advice only. It has been prepared without taking into account your objectives, financial situation or needs. Before acting on this advice you should consider the appropriateness of the advice, having regard to your own objectives, financial situation and needs. Where quoted, past performance is not indicative of future performance.
Open Hours
Monday to Friday
8:00am to 5:00pm
Closed Public Holidays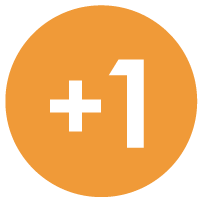 If you need to get us documents quickly, access remote support, or the MYOB Portal click the button above.