Market Insights
15th June 2021
| | | | | | | |
| --- | --- | --- | --- | --- | --- | --- |
| CODE | PRICE | CHANGE | | CODE | PRICE | CHANGE |
| CBA | $101.36 | -0.87% | | FMG | $23.22 | -0.34% |
| BHP | $48.95 | -0.91% | | ANZ | $28.25 | -3.22% |
| CSL | $296.64 | 1.42% | | WES | $55.00 | -0.22% |
| WBC | $26.29 | -1.50% | | WOW | $42.91 | -0.81% |
| NAB | $26.46 | -2.72% | | MQG | $151.56 | -1.59% |
Market and Exchange Rates
MAJOR FOREIGN MARKETS

AUS DOLLAR IS BUYING

All Ords

7,577.20

0.24%

US Dollar

0.7711

Dow Jones

34,393.75

-0.25%

Euro

0.6362

FTSE-100

7,146.68

0.18%

GB

0.5465

Nikkei 

29,161.80

0.74%

Yen

84.8700

Hang Seng 

28,842.13

0.36%

NZD

1.0794
| | | |
| --- | --- | --- |
| Oil (WTI) | 70.090 | 0.98% |
| Gold | 1,899.800 | -1.23% |
| Iron Ore | 211.910 | 0.58% |
Major Market Announcements
– Wall Street stocks were mixed at the close of a languid week marked with few market-moving catalysts and lingering concerns over whether longer-term inflation could prompt the U.S. Federal
Reserve to tighten its dovish policy sooner than expected.
– Retail spending on eating out and social activities that Australians have favoured following lockdowns and restrictions is likely to continue growing. The latest retail forecasts report from Deloitte Access Economics' David Rumbens says Canberra is likely to record a bumper year in 2020-21, with 9.1 per cent retail growth up from less than 1 per cent over the pandemic year.
In the next few months, Afterpay will unveil its foray into retail banking, initially offering Westpac-backed transaction accounts aimed at millennial and Generation Z female shoppers.
Women make up just 29 per cent of Australia's tech sector. An Australian Computer Society Digital Pulse report warned without major steps to address the issue, the lack of women could cost the economy $11 billion over the next 20 years. Canberra's tech sector is booming with a 16.3 per cent increase in jobs in the past year; four times national growth.
Iron ore — a critical ingredient in steelmaking — is now fetching an eye-watering US$217 a tonne after a week of sustained gains. That is more than double the price of what it was a year ago. This comes despite more tough talk and threats via Chinese state media this week to send Australia into a "wintry period" by wiping more than $81 billion from our economy.
The biggest float in years on the ASX has kicked off with the release of online property conveyancer PEXA's prospectus but an equally big test awaits its float manager – the $55 billion investment banking juggernaut Macquarie Group – which cannot afford another initial public offering (IPO) failure. PEXA's prospectus, lobbed on Monday, said the company was aiming to commence trading on the ASX at the start of July.
The conveyancing platform, owned by Link Administrative Holdings, Morgan Stanley Infrastructure Partners (MSIP) and Commonwealth Bank, is hoping to raise $1.175 billion through the IPO, issuing its stock at an offer price of $17.13 a share. At this price the company will have a market capitalisation of $3 billion and an enterprise value of $3.3 billion.
Materials and technology stocks have helped the ASX to a record close for a second consecutive day.
Materials shares gained 1.33 per cent and technology improved by 1.29 per cent as investors remained calm after higher-than-expected US inflation data.
The benchmark S&P/ASX200 index closed higher by 9.8 points, or 0.13 per cent, to 7312.3 on Friday.
The index came within about five points of its all-time high.
The All Ordinaries closed up by 18.4 points, or 0.24 per cent, to 7577.2.
For the week, the market gained 0.23 per cent.
The Australian dollar was buying 77.62 US cents at 1617 AEST, higher from 77.40 US cents at Thursday's close.
BetaShares Australian EX-20
Portfolio Diversifier (ASX: EX20)
Some 15 months have passed since the first real effects of the CORONAVIRUS on share markets around the World. The following table illustrates what has transpired with the majority of major countries recovering. Of course over that 15 month period, there have been many ups and downs.
Regardless of the Covid situation, the purpose of the above table is to clearly and simply highlight the very different and considerable magnitudes in recovery of markets around the World.
It all goes well to further stress the importance of investing globally not just locally. Australia is only a small player in some of the significant growth aspects of the World and the major wealth of the World. Hence, it is clear that when looking for investment opportunities then – INTERNATIONAL SHARE INVESTING – should not be excluded.
With modern technology individuals can gain access to International Shares very easily and with minimal amounts via way of Exchange Traded Funds (ETF's).
Of course, we always recommend taking at least a 7 year plus period as an ideal investment time frame but the exercise highlights the need for an investment portfolio that includes exposure to international shares as paramount.
At Plus 1 we are available at any time to discuss issues of this nature with due regard to your investments or financial planning generally.
Last weeks question:
For the Pre and Post COVID period to date (let's say 31 Dec 2019 to 31 May 2021 – 17 months) what has been the better performing share-based Exchange Traded Fund:
An investment placed in an Exchange Traded Fund (ETF) that invested straight across the whole ASX200 – being the top 200 companies in Australia.
OR
An investment placed in an Exchange Traded Fund (ETF) that invested straight across the whole ASX200 but excluded the top 20 companies in Australia.
Answer:
For comparison purposes we have chosen two ETF funds as below for the 17-month period 31 Dec 2019 (PRE COVID) to the present 31 May 2021: 
BetaShares – ETF with whole ASX 200 companies – total return over 17 months –positive 5.88% plus dividends
BetaShares – ETF with ASX 200 companies minus top 20 companies – total return over 17 months – negative 0.15% plus dividends
Although it is a relatively short time for an investment period the intention is to show that despite the total Australian share market falling some 33% plus from 20 Feb 2020 to 20 Mar 2020 the recovery since (whilst across the board in the main) there has been more upside in the financial (big banks and mining mainly) sector so the A200 has outperformed.  
Whilst this has been good for a lot of Australian investors you get a very different story on the growth of shares (and various sectors) the longer you go out and especially over 7 years plus time frames.
THIS WEEKS BRAIN TEASER 
What happens to my remaining superannuation funds from a tax point of view when I die: 
If I have a partner who is financially dependent on me OR
I am single and/or have no persons who are financially dependent on me.
All Ordinaries (XAO) 5 Day Chart
Disclaimer: The advice provided is general advice only. It has been prepared without taking into account your objectives, financial situation or needs. Before acting on this advice you should consider the appropriateness of the advice, having regard to your own objectives, financial situation and needs. Where quoted, past performance is not indicative of future performance.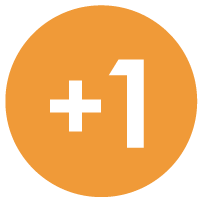 If you need to get us documents quickly, access remote support, or the MYOB Portal click the button above.
Open Hours
Monday to Friday
8:00am to 5:00pm
Closed Public Holidays
Sentinel Wealth Unit Trust T/As Plus 1 Wealth Advisors (ABN:11 408 695 672) is an Authorised Representative of Sentinel Wealth Managers Pty Ltd
(ABN: 73 108 328 294) AFS Licence 322211 | Financial Services Guide