Market Insights
14th October 2019
Market and Exchange Rates
Major Market Announcements
– Commonwealth Bank has promised unlimited paid leave to any staff member affected by domestic and family violence, becoming one of the largest companies in Australia to do so.
– Retail Food Group expects its earnings to take another hit as it closes another 130 stores this financial year, but the embattled Donut King owner is nonetheless forging ahead with a $160 million capital raising.
– Domino's Australia has defended its strategy of opening new stores in already successful high-sales areas despite concerns it could cannibalise the sales of existing franchises.
– One of Australia's most prominent sports administrators, David Gallop, will join the board of Tabcorp as the wagering giant positions itself to form tighter relationships with sport codes and win their broadcasting rights.
– Self-managed super funds face a wealth wipe-out due to inexperience and a toxic economic mix: ASIC
Want to learn more about managing a Self Managed Super Fund? Sign up for our SMSF Management Masterclass here – https://plus1group.com.au/workshops/
The Australian sharemarket has closed solidly higher amid optimism that progress is being made between the US and China on trade.
The S&P/ASX 200 index finished Friday up 59.7 points to 6606.8, while the All Ordinaries was up 59 points to 6721.9.
The Aussie market finished the week up 90 points, or 1.4 per cent, for the ASX's best weekly gains since a 1.8 per cent rise from August 19-23.
The rally came after US President Donald Trump announced overnight that he plans to meet Chinese Vice Premier Liu He on Friday, boosting optimism that the two countries could agree to a deal to ease trade tensions.
Health care and mining stocks were the strongest performers, with most sectors up 1.3 per cent.
Biotech giant CSL rose two per cent to an all-time high of $244.54 and Neuren Pharmaceuticals climbed 8.9 per cent to $2.33 after the US Food and Drug Administration granted an orphan drug designation for its drug candidate to treat the genetic disorder Angelman syndrome.
Mining giant BHP climbed 2.1 per cent to $35.82, Rio Tinto rose 2.3 per cent to $89.97 and Fortescue Metals surged 4.1 per cent to $8.81 after extending its $500 million share buyback program for another 12 months.
Goldminers were lower as traders fled safe harbour assets for riskier ones, with Newcrest and Evolution both down 1.5 per cent and Northern Star falling 1.2 per cent.
But Silver Lake Resources spiked 12.5 per cent to $1.03 on a strong quarterly production update.
Toll road operator Transurban, which functions as a bond proxy, fell 2.3 per cent to $14.60 to drag down the industrial sector, the only one to lose ground.
The big banks were all higher, with Commonwealth up 0.9 per cent to $78.77, ANZ climbing 1.1 per cent to $27.49, Westpac up 0.8 per cent to $28.75 and NAB up 0.6 per cent to $28.20.
Michael Hill International rose 19.3 per cent to a six-month high of 68 cents after announcing same-store sales at its jewellery stores surged 11.9 per cent in the September quarter.
Other strong gainers included Macquarie Group, up 2.2 per cent; Xero, up 3.4 per cent; Telstra, up 1.7 per cent; and CIMIC Group, up 5.1 per cent.
Air New Zealand was flat at $2.66 after the airline said it was hiring Walmart US boss Greg Foran as its new chief executive officer.
The Aussie dollar is buying US67.79¢, up from US67.46¢ on Thursday.
When you watch the nightly news, it is interesting what finds its way into the normal news (the first few main items) versus what is left to say the finance segment of the news.
As people who work in the financial world, we need to be aware of worldly happenings especially as it may affect financial markets and what people are being exposed to through either newspaper readings, electronic media or television.
In the interests of sensationalism, what might sell another newspaper, create another "hit" (and hence more advertising dollars) on our electronic devices or confirm more people watched this particular TV segment, individuals as it relates to their investments need to:
Turn off the NOISE and LOOK AT ALL THE FACTS
Separate what is happening just now as against their medium-long term goals
Be comfortable that the actions of their Financial Adviser both initially and ongoing is watching over them and their portfolio
Review whether they should be partnering with a competent and trusted Financial Adviser with an analysis of their current situation and see if this relationship can ease any angst which may result from the above and assist with one's wealth creation or wealth preservation for the future.
The worst thing that can come from the Media's sensationalism is:
All the facts are not reported so the FULL STORY is not known
Emotional, bad or not well-informed decisions being made from the NOISE
The Media ultimately (intended or not) influencing the good financial plans of individuals resulting in unwanted outcomes by those taking unnecessary action.
A crude example of this sensationalism at work is say the share market drops 2.50% in one day and is down 1.50% the next day – this would almost certainly be a major news item. On the other hand, nothing would be said if the share market had gone up say approximately 0.50% per day in 8 of the previous 10 days. Makes you think:
BAD NEWS SELLS
GOOD NEWS is BORING
A further good example would be the recent positive data on residential property growth (Sydney and Melbourne mainly) in the month ending September 2019. The average Sydney residential property market value was $805,424, which is 1.70% higher (capital growth) than at the end of August 2019. The average Melbourne residential property market value was $634,913, which is also 1.70% higher (capital growth) than at the end of August 2019. As most of us would be aware residential property prices had a boom period for a few years up until mid/late 2017, then declined until more recently.
BUT did you see a main item in the news saying the Aussie Share market (income and capital growth) has gone up some 20% plus since the start of the calendar year 2019?
We need all the FACTS.
At Plus1 we are available at any time to discuss issues of this nature with due regard to your investments or financial planning generally.
All Ordinaries (XAO) 5 Day Chart
Disclaimer: The advice provided is general advice only. It has been prepared without taking into account your objectives, financial situation or needs. Before acting on this advice you should consider the appropriateness of the advice, having regard to your own objectives, financial situation and needs. Where quoted, past performance is not indicative of future performance.
Open Hours
Monday to Friday
8:00am to 5:00pm
Closed Public Holidays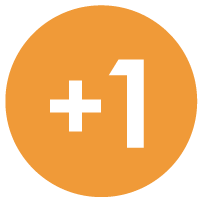 If you need to get us documents quickly, access remote support, or the MYOB Portal click the button above.
Sentinel Wealth Unit Trust T/As Plus 1 Wealth Advisors (ABN:11 408 695 672) is an Authorised Representative of Sentinel Wealth Managers Pty Ltd
(ABN: 73 108 328 294) AFS Licence 322211 | Financial Services Guide