Market Insights

13th May 2019
Market and Exchange Rates
Major Market Announcements
– In the coming week in Australia, the economic data spotlight is firmly on wages (Wednesday) and the job market (Thursday) – the last key indicators released before the Federal election.
– The Reserve Bank has confirmed its downgraded near-term economic growth forecasts, but has kept its longer-term expectations unchanged. The RBA said on Friday it now expects annual GDP growth to June of 1.75 per cent, compared to the 2.25 per cent it flagged six months ago, with the December target downgraded from 3.0 to 2.75 per cent. 
– Weak household spending and deteriorating property prices have prompted the Reserve Bank to downgrade its forecasts for growth and inflation, just eight days out from the Federal election. Economists say an interest rate cut is all but inevitable now, given underlying inflation is not expected to rise above 2 per cent for another two years. 
– News Corp shares are up after it posted $US23 million ($A32.9 million) net income for the third quarter, with the consolidation of Foxtel and a strong performance by HarperCollins offsetting a decline in news and information earnings. The result compared to a net loss of $US1.1 billion a year ago – when the Rupert Murdoch-controlled media firm revalued its Foxtel and Fox Sports Australia operations. The company's ASX-listed shares were up 1.69 per cent to $16.86 at 1135 AEST on Friday.
The Australian share market is expected to start the week positively, after the US over the weekend described its trade talks with China as "constructive".
The ongoing trade issues between the US and China and the latest Australian jobs figures will be the main focus for domestic financial markets this week, overshadowing this Saturday's federal election.
AMP Capital's chief economist Shane Oliver said it looked like Australia's share market would open positively with a reasonable gain after US President Donald Trump described the latest trade talks with China as constructive, and China said they would continue.
"There's still optimism that the trade issue will be resolved," Dr Oliver said.
The release this week of the April jobs data will be key locally given the focus placed on the unemployment rate by the Reserve Bank of Australia when it opted to keep the cash rate at a record low 1.5 per cent last week.
Fidelity Future Leaders 
This is a managed fund which provides investors with the potential for long-term capital growth by investing in a portfolio of listed mid and small-cap Australian shares. It delivers significant diversification benefits by investing in 40 to 70 Australian companies.
Of recent, the fund outperformed the index over the quarter (ending 31 March 2019) Strong earnings boosted returns from selected conviction holdings, notably in the information technology and financial sectors. Selected positions in the real estate and health care sectors also supported performance. 
Fund Objective is to achieve returns in excess of the S&P/ASX Mid Small Index over the suggested minimum investment time period of five to seven years.  
| | | | |
| --- | --- | --- | --- |
| Total Return % | 1 Yr | 3 Yr | 5 Yr |
| Income  | 3.24% | 1.77% | 1.84% |
| Growth | 10.24% | 13.59% | 12.33% |
| Total Return % | 13.48% | 15.36% | 14.17% |
As stated, Fidelity Future Leaders is a managed fund, generally you need a "platform fund" established to purchase these managed funds, if you see this is something you would like to learn more about, or invest into, contact our office on 03 58 333 000.
All Ordinaries (XAO) 5 Day Chart
Disclaimer: The advice provided is general advice only. It has been prepared without taking into account your objectives, financial situation or needs. Before acting on this advice you should consider the appropriateness of the advice, having regard to your own objectives, financial situation and needs. Where quoted, past performance is not indicative of future performance.
Open Hours
Monday to Friday
8:00am to 5:00pm
Closed Public Holidays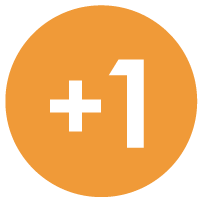 If you need to get us documents quickly, access remote support, or the MYOB Portal click the button above.