Market Insights
14th January 2020
| | | | | | | |
| --- | --- | --- | --- | --- | --- | --- |
| CODE | PRICE | MOVEMENT | | CODE | PRICE | MOVEMENT |
| CBA | $82.50 | 3.47% | | NAB | $24.93 | 1.38% |
| BHP | $39.90 | 1.89% | | TLS | $3.85 | 7.54% |
| WBC | $24.65 | 1.23% | | WES | $43.90 | 5.00% |
| RIO | $102.43 | 1.64% | | CSL | $299.30 | 8.44% |
| ANZ | $25.12 | 2.11% | | WOW | $37.82 | 4.59% |
Market and Exchange Rates
MAJOR FOREIGN MARKETS

AUSTRALIAN DOLLAR IS BUYING

All Ords

7,041.90

0.72%

US Dollar

0.6898

Dow Jones

28,823.77

-0.46%

Euro

0.6204

FTSE-100

7,587.85

-0.14%

GB

0.5289

Nikkei 

23,850.57

0.47%

Yen

75.5470
| | | |
| --- | --- | --- |
| Oil (WTI) | 59.040 | -0.79% |
| Gold | 1,451.500 | 0.65% |
| Iron Ore | 93.570 | -0.01% |
Major Market Announcements
– U.S. stocks fell on Friday from record-high levels as investors took profit and data showed slower-than-expected December U.S. jobs growth, but the major indexes posted gains for the week.
– Generous Australians are digging deep and donating to help those impacted by the bushfire crisis. But there are a few things to consider before handing over your cash. Read more; https://www.news.com.au/finance/the-important-thing-to-consider-before-donating-to-the-business-appeal/news-story/cf008bc1ef981f94b3088fa4e5924157 
– China is stepping up its efforts to be a leader in autonomous cars and is aiming for a quarter of all cars sold in the country to be new-energy vehicles by 2025. Fastmarkets analysts estimate that 500,000 tonnes of refined nickel will be used annually in lithium-ion batteries for EVs by 2025, up from 100,000 tonnes in 2018.
– A leading executive at Coles says Australian supermarkets could be checkout-free in 10 years as innovation in retail technology and an increasing focus on costs quickly make the traditional purchasing experience redundant.
The Australian share market is expected to fall when it opens on Monday.
A messy evening for US stocks on Friday after Australian markets closed at an all time high suggests most gains will be lost as the week begins.
But it's not a big deal because the ASX has already rallied 3.9 per cent in the first two weeks of the year, AMP Capital's chief economist Shane Oliver says.
"There's not a lot in it," Mr Oliver told AAP.
"You've got to bear in mind that through the week our market rose 2.9 per cent."
While some forecasts suggest a fall of about 52 points, or eight per cent, Dr Oliver said the drop would more likely to be between 30 or 40 points.
"It's been very strong so far this year so a bit of a pull back on Monday morning isn't a big deal in the scheme of things."
In the US, the Dow Jones fell 133 points and the S&P 500 was down nine points, or about 0.3 per cent.
The weakness on Wall Street is expected impact futures trading on the Australian market, Mr Oliver said.
The key economic report to keep an eye out for this week is expected to be the Chinese GDP data for the December quarter, which is expected to come out on Friday.
Details from the first-phase of a trade deal between China and the US are also expected to be released in the coming week.
Impeachment documents against President Donald Trump are expected to be sent to the US Senate.
And tensions between Iran and the US are expected to settle down, Mr Oliver said.
In Australia the ongoing bushfires are expected to result in about a 0.4 per cent hit to GDP because of disruption in affected areas and the impact it has on consumer confidence and tourism.
Dr Oliver said the Australian dollar is likely to fall to around 65 US cents in coming months.
He said economic data is expected to be soft, prompting the Reserve Bank of Australia to cut rates again in February.
"As interest rates come down that will make it less attractive to park money in Australia which will drag on the Aussie dollar," he said.
Summary on Investment Markets for the Quarter and the full Calendar Year
Australian and US share markets have continued to perform well although for local share market investors individual stock picking has been even more the go than what has been magnificent capital growth for the market overall for the calendar year.
The performance of the major markets for the quarter and calendar year ending 31 December 2019 are illustrated below.  
| | | |
| --- | --- | --- |
| | Calendar Year to 31-Dec-2019 | Quarter Ending 31-Dec-2019  |
| | (Full Year Figure) | (For Quarter Only) |
| Cash | 1.17% | 0.30% |
| Term Deposits | 1.94% | 0.53% |
| Australian Bonds – Composite Index | 7.80% | -1.33% |
| Australian Shares – All Ords Accum Index | 24.10% | 0.75% |
| US Shares – S &P 500 | 28.90% | 8.50% |
| International Shares -MSCI (US $) | 24.90% | 7.80% |
| | | |
| CPI Inflation | 1.7% (est) | 0.52% (est) |
Stellar year overall as set out above. The main index of Aussie Shares finally broke above its pre GFC high 12 years later however investing regularly over the past 12 years has paid off as the below percentage returns show.
Whilst the Aussie share market can move down for any reason and at any time we don't believe it is currently overvalued overall. The big banks returns have been subdued due to Royal Commission outcomes in the main.  
Year

Financial Year Ending

All Ords Accumulation  Index (Income & Growth)

1

1990

4.10

2

1991

5.90

3

1992

13.30

4

1993

9.90

5

1994

18.50

6

1995

5.70

7

1996

15.80

8

1997

26.60

9

1998

1.60

10

1999

15.30

11

2000

13.70

12

2001

8.80

13

2002

-4.50

14

2003

-1.10

15

2004

22.40

16

2005

24.70

17

2006

24.20

18

2007

30.30

19

2008

-12.10

20

2009

-22.10

21

2010

13.80

22

2011

12.20

23

2012

-7.00

24

2013

20.70

25

2014

17.60

26

2015

5.70

27

2016

2.00

28

2017

13.12

29

2018

13.70

30

2019

11.00

Average 30 years

10.13

Average 20 years

9.36

Average 10 years

10.28

Average 5 years

9.10

Average 3 years

12.61

Calendar Year to 

31-Dec-19

All Ords Accum Index (Income & Growth)

24.10

Quarter Ending 

31-Dec-19

All Ords Accum Index (Income & Growth)

0.75
Things to consider going forward
– Compound Interest is the greatest mathematical discovery of all time.
– Successful investing is about managing risk not avoiding it.
Ultimately, when we invest in a company it is about that business making profits and hence passing on some of those dividends to the shareholder and retaining some within the business for future growth. At the end of the day the only point that matters is how that business makes its profits and whether that will continue to happen at a growing rate. 
If this is of interest to you, or if you have any queries please do not hesitate to contact our office to discuss further.
All Ordinaries (XAO) 5 Day Chart
Disclaimer: The advice provided is general advice only. It has been prepared without taking into account your objectives, financial situation or needs. Before acting on this advice you should consider the appropriateness of the advice, having regard to your own objectives, financial situation and needs. Where quoted, past performance is not indicative of future performance.
Open Hours
Monday to Friday
8:00am to 5:00pm
Closed Public Holidays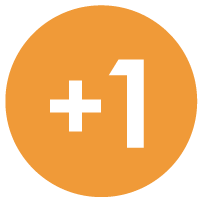 If you need to get us documents quickly, access remote support, or the MYOB Portal click the button above.
Sentinel Wealth Unit Trust T/As Plus 1 Wealth Advisors (ABN:11 408 695 672) is an Authorised Representative of Sentinel Wealth Managers Pty Ltd
(ABN: 73 108 328 294) AFS Licence 322211 | Financial Services Guide