Market Insights
13th July 2020
| | | | | | | |
| --- | --- | --- | --- | --- | --- | --- |
| CODE | PRICE | MOVEMENT | | CODE | PRICE | MOVEMENT |
| CSL | $282.37 | -5.24% | | ANZ | $18.30 | -4.09% |
| CBA | $70.63 | -1.08% | | WES | $45.49 | -1.37% |
| BHP | $36.19 | 0.61% | | WOW | $38.51 | 1.80% |
| WBC | $17.66 | -4.49% | | MQG | $119.80 | -1.80% |
| NAB | $17.86 | -4.49% | | FMG | $14.85 | 6.07% |
Market and Exchange Rates
MAJOR FOREIGN MARKETS

AUSTRALIAN DOLLAR IS BUYING

All Ords

6,036.30

-0.64%

US Dollar

0.6952

Dow Jones

26,075.30

1.44%

Euro

0.6148

FTSE-100

6,095.41

0.76%

GB

0.5505

Nikkei 

22,290.81

-1.06%

Yen

74.3330
| | | |
| --- | --- | --- |
| Oil (WTI) | 40.280 | 2.60% |
| Gold | 1,803.35 | 0.07% |
| Iron Ore | 104.610 | 0.94% |
Major Market Announcements
– U.S. stocks rose on Friday as a positive analysis on Gilead Sciences Inc's antiviral drug to treat COVID-19 helped to soothe investor worries over a record rise in coronavirus cases in the United States, and as financial shares surged.
– Fund managers and analysts have warned the heady run of buy now, pay later stocks such as Afterpay, Zip and Splitit could hit a wall in September as the end of government stimulus packages dents consumer spending.
– For thousands of Australians, the Federal Government's Super Early Release Scheme – introduced in the wake of the coronavirus-fuelled economic crisis – has been dubbed a "lifeline". Under the scheme, as many as 2.1 million people applied to access their superannuation early, with those deemed eligible able to grab $10,000 from their super last financial year and a further $10,000 in 2020-21. Last month, Australian Prudential Regulation Authority figures showed $14.8 billion had already been withdrawn. At June 7, 2.12 million applications to access super early had been lodged with the tax office.
– The Commonwealth Bank says its digital benefits finder has saved customers more than $150 million in unclaimed benefits in the past financial year. The country's largest bank today released new figures showing the benefits feature within its digital app had saved customers about $153 million, by connecting them to billions of dollars in government rebates and benefits.
– The Federal Government will spend $233 million on tourism and infrastructure projects across five major natural attractions, in a bid to help the struggling tourism sector recover from the "economic challenges" of COVID-19, Environment Minister Sussan Ley says.
– Network Ten and the Victoria Racing Club are in discussions about the different ways that the Melbourne Cup could be broadcast if restrictions created by the coronavirus are still in place and fans cannot attend on the day.
– A Woolworths-owned hospitality group has been fined more than $170,000 after being found to have plied well-known gamblers and high rollers with free alcohol. Australia's third largest pokie operator, Australian Leisure and Hospitality Group, of which Woolworths owns 75 per cent, has been fined $172,692 after two of its hotels on NSW's north coast were found to be shouting gaming patrons alcohol.
The Australian share market has closed in the red, after a rally in technology stocks petered out.
The ASX 200 lost 0.6 per cent, or 36 points, to finish at 5,919 points.
Energy was the worst-performing sector on the benchmark index, losing 1.9 per cent, with falls for Woodside (-2.4pc), Santos (-1.9pc) and Oil Search (-4.2pc).
The major mining stocks were mostly lower, including Rio Tinto (-0.7pc), South32 (-2.4pc) and BHP (-0.7pc).
Technology stocks had risen strongly in early trade, as Afterpay shares added to Friday's gain.
However, the rally faded in the afternoon, with stocks including Afterpay (-1.6pc), WiseTech Global (-3.5pc) and Doman (-2.2pc) falling.
Buy now, pay later firm Zip Co continued to make gains and closed 8.1 per cent higher.
The ASX 200 information technology index has still more than doubled, up 104 per cent, since its low on March 23.
BEWARE OF PRODUCTS OFFERING HIGH FIXED INTEREST IN OUR CURRENT LOW INTEREST RATE ENVIRONMENT
In the current economic environment looking for good interest rates / returns is EXTREMELY DIFFICULT.
In this environment we have a tendency to look for HIGHER YIELD by way of perhaps:
Property Trusts
Mortgage Backed Securities
where income is advertised as say 4% to 9% per annum.
Please do not let the "Marketing Machine" of these companies offering these products colour your sense of good logic and understanding. It is important to reiterate extra care needs to be taken in chasing these yields. The questions we must ask ourselves is:
Why is the interest rate higher than say a term deposit of 0.50% to 1.80% at present?
What assets are actually backing the investment?
What are the risks associated?
Is my capital at risk?
These type of investments are generally backed by property investments (essentially commercial type property) and offer higher yield but cannot be classified as real defensive assets like cash and term deposit investments. The investments typically have CAPITAL PROTECTION ISSUES and have risks in a similar way as do other growth assets.
Whilst some exposure in a diversified investment portfolio to these type of investments may be appropriate, the investment itself should be understood, and it shouldn't be viewed as a "safe" or "defensive" asset type.
Should I Look to Shares for More Yield
In looking for a higher yield for income purposes then it is easy to argue that having a diversified portfolio of quality shares would have less risk than the property based investments mentioned above.
This is especially the case in having due regard to average dividend yields of 3% to 5% per annum (depending on the companies chosen) and an appropriate management of specific company risk, which can be achieved by diversification of shares (not all banking stocks as an example)
Another important consideration in addition to the need for income is ones timeframe and your overall investment portfolio needs to be considered along with personal preferences in trying to get more yield/income. This is especially the case if the need for more income is for lifestyle needs.
At Plus 1 we are available at any time to discuss issues of this nature with due regard to your investments or financial planning generally.
All Ordinaries (XAO) 5 Day Chart
Disclaimer: The advice provided is general advice only. It has been prepared without taking into account your objectives, financial situation or needs. Before acting on this advice you should consider the appropriateness of the advice, having regard to your own objectives, financial situation and needs. Where quoted, past performance is not indicative of future performance.
Open Hours
Monday to Friday
8:00am to 5:00pm
Closed Public Holidays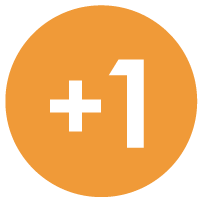 If you need to get us documents quickly, access remote support, or the MYOB Portal click the button above.
Sentinel Wealth Unit Trust T/As Plus 1 Wealth Advisors (ABN:11 408 695 672) is an Authorised Representative of Sentinel Wealth Managers Pty Ltd
(ABN: 73 108 328 294) AFS Licence 322211 | Financial Services Guide