Market Insights
12th October 2020
| | | | | | | |
| --- | --- | --- | --- | --- | --- | --- |
| CODE | PRICE | CHANGE | | CODE | PRICE | CHANGE |
| CSL | $295.32 | 2.12% | | ANZ | $18.61 | 7.26% |
| CBA | $67.71 | 4.64% | | WES | $46.48 | 2.06% |
| BHP | $36.58 | 2.04% | | WOW | $37.76 | 2.05% |
| WBC | $18.21 | 7.18% | | MQG | $129.77 | 7.68% |
| NAB | $18.69 | 4.06% | | FMG | $16.95 | 3.61% |
Market and Exchange Rates
MAJOR FOREIGN MARKETS

AUS DOLLAR IS BUYING

All Ords

6,312.50

0.11%

US Dollar

0.7216

Dow Jones

28,586.90

0.57%

Euro

0.6107

FTSE-100

6,016.65

0.65%

GB

0.5539

Nikkei 

23,619.69

-0.12%

Yen

76.3359

Hang Seng 

24,119.13

-0.31%

NZD

1.0846
| | | |
| --- | --- | --- |
| Oil (WTI) | 40.450 | -1.82% |
| Gold | 1,840.000 | 1.94% |
| Iron Ore | 122.460 | 0.84% |
Major Market Announcements
– U.S. stocks rose on Friday and the S&P 500 and Nasdaq registered their biggest weekly percentage gains since July as optimism over more federal fiscal aid grew.
– Homebuyers took advantage of a virus-flattened housing market in August, as borrowing rose by 12.6 per cent on the previous month. New loan commitments for housing were worth $21.29 billion in August, according to seasonally adjusted Australian Bureau of Statistics data out today. Owner-occupiers drove the gain. They borrowed 13.6 per cent more than the previous month for a total of $16.28b — the highest value in the history of the ABS series — while investors increased their loans by 9.3 per cent to $5.01b.
– The federal government's tax cuts for about 11 million Australians have passed through parliament three days after the Budget was handed down. The package, backdated by two years to July 2020 and which equates to almost $50 billion in business and personal income tax cuts, was passed with the support of the Opposition on Friday.
– A financial stability report by the Reserve Bank of Australia has revealed while the country's banking system can endure a "prolonged" recession, a weaker than expected recovery would increase the risk of more businesses needing to close. The central bank flagged support measures such as emergency loans, insolvency relief and the JobKeeper wage subsidy scheme had alleviated downward economic pressures facing businesses, but a proportion of smaller firms still did not have adequate cash buffers to meet monthly expenses. 
Australia's share market had its best week since April, albeit with a flat Friday, after investors smiled at the federal budget and regained hope for US economic stimulus.
The S&P/ASX200 benchmark index closed up 0.2 points, or 0 per cent, to 6102.2 on Friday.
The index gained 5.36 per cent this week, its best since a 6.31 per cent rise on April 10.
Yet investors appeared to baulk at helping the index move towards the 6200 level. This has been about the peak of the ASX200's trading range for the past four months.
The All Ordinaries index finished higher 6.7 points, or 0.11 per cent, to 6312.5.
There was a good lead from Wall Street, where investors were buoyed by US President Donald Trump's comments about the possibility of fiscal support before the November 3 election.
Only a couple of weeks ago investors were gloomy about the uncertainty of the election and renewed restrictions on movement in the US and Europe as coronavirus infections climbed.
Yet Tuesday's federal budget and Mr Trump's turnaround on stimulus from earlier this week have emboldened investors.
Burman Invest chief investment officer Julia Lee said the outlook was good.
"I look at the business cycle and when money is going in, that is the start of a new cycle," she said.
"The budget announcement was a game changer."
The budget brought forward tax cuts, offers businesses credit to hire young people and allows most to write off the full value of eligible assets and other measures.
Ms Lee expected similar momentum in the US if stimulus is approved.
"There's no doubt what's driving markets isn't fundamentals or earnings; it's money being pumped like we've never seen before into economies and interest rates falling," she said.
There has been good news for Australia's economy on the housing front.
Home buyers took advantage of a virus-flattened housing market in August, as borrowing rose by 12.6 per cent on the previous month.
New loan commitments for housing were worth $21.29 billion in August, according to seasonally-adjusted Australian Bureau of Statistics data. Owner occupiers drove the gain.
On the ASX, energy was the best performing sector, up 0.7 per cent. Oil Search had a 2.48 per cent gain to $2.89.
The materials sector was better by 0.46 per cent but its biggest players were down.
BHP lost 0.19 per cent to $36.58, Rio Tinto was down 0.47 per cent to $97.50 and Fortescue was lower 0.29 per cent to $16.95.
The best of the large caps was Oceania Healthcare, higher by 11.43 per cent to $1.17, after it allocated $NZ125 million in fixed rate bonds.
Results were mixed across the banks. ANZ gained 0.38 per cent to $18.61, the Commonwealth lost 0.59 per cent to $67.71, NAB fell 0.37 per cent to $18.69 and Westpac rose 0.5 per cent to $18.21.
Earlier, US stocks ended higher as Mr Trump fuelled hopes of fresh fiscal support but data showed the labour-market recovery was struggling for momentum.
Jobs data for September will be published on Thursday and is expected to show unemployment growing as per government warnings.
Reserve Bank governor Philip Lowe will speak the same day for a Citi Australia conference. Listeners will be tuned for clues of changes to monetary policy.
There will be AGMs for the Commonwealth Bank and Telstra on Tuesday, and BHP and CSL on Wednesday.
The Aussie dollar was buying 71.75 US cents at 1715 AEDT, higher from 71.51 US cents at the close of trade on Thursday.
A couple can have their own home (even if it is worth over say a million dollars and typical normal land size) plus other assets of just over $400,000 and can still receive (in most instances) a full combined age pension of some $37,000 per annum.
For most people that represents two thirds of their living expense needs in retirement – WOW Great Country.
Last week's Brain Teaser .. 
What annual rate of return do I need on a one off investment for it to double in 10 years and also for it to quadruple in 20 years?
ANSWER IS… 7.18% .. is this achievable? 
How long am I expected to live in retirement if I retired early at age 55 or retired later at age 70? Answer next week! 
We are always free to discuss any aspect of your financial planning needs.
All Ordinaries (XAO) 5 Day Chart
Disclaimer: The advice provided is general advice only. It has been prepared without taking into account your objectives, financial situation or needs. Before acting on this advice you should consider the appropriateness of the advice, having regard to your own objectives, financial situation and needs. Where quoted, past performance is not indicative of future performance.
Open Hours
Monday to Friday
8:00am to 5:00pm
Closed Public Holidays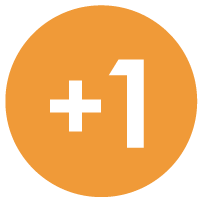 If you need to get us documents quickly, access remote support, or the MYOB Portal click the button above.
Sentinel Wealth Unit Trust T/As Plus 1 Wealth Advisors (ABN:11 408 695 672) is an Authorised Representative of Sentinel Wealth Managers Pty Ltd
(ABN: 73 108 328 294) AFS Licence 322211 | Financial Services Guide