Market Insights
11th November 2019
| | | | | | | |
| --- | --- | --- | --- | --- | --- | --- |
| CODE | PRICE | MOVEMENT | | CODE | PRICE | MOVEMENT |
| CBA | $79.17 | 1.96% | | NAB | $28.47 | 1.68% |
| BHP | $37.30 | 2.56% | | TLS | $3.50 | -1.07% |
| WBC | $27.42 | -1.65% | | WES | $40.81 | 1.47% |
| RIO | $95.23 | 3.28% | | CSL | $261.34 | 0.13% |
| ANZ | $26.25 | 0.19% | | WOW | $37.68 | -0.71% |
Market and Exchange Rates
MAJOR FOREIGN MARKETS

AUSTRALIAN DOLLAR IS BUYING

All Ords

6,833.20

-0.05%

US Dollar

0.6857

Dow Jones

27,681.24

0.02%

Euro

0.6220

FTSE-100

7,359.38

-0.63%

GB

0.5359

Nikkei 

23,391.87

0.26%

Yen

74.8660
| | | |
| --- | --- | --- |
| Oil (WTI) | 57.420 | 0.65% |
| Gold | 1,459.800 | -0.21% |
| Iron Ore | 82.550 | -2.65% |
Major Market Announcements
– The three major U.S. stock indexes posted record closing highs and the S&P 500 registered a fifth straight week of gains on Friday as investors brushed aside worries over the progress of U.S.-China trade talks and as Walt Disney shares rose.
– The Reserve Bank is worried that it is running out of room to slash interest rates further and that wages growth is "no longer expected to pick up". Australia's central bank has forecast subdued wage growth of just 2.3 per cent up to the end of 2021, a major reason it was still prepared to ease further if needed. However, it is also concerned that additional rate cuts might backfire by hurting consumer sentiment — a signal it might sit on its hands for at least a couple of months.
– REA Group Limited (ASX: REA) share price will be one to watch on today. Its shares tumbled lower on Friday after the release of a softer than expected first quarter update. One broker that sees this as a buying opportunity is Goldman Sachs. It has retained its buy rating but trimmed its price target slightly to $122.
The Australian sharemarket has closed flat, as gains in riskier assets on optimism the US and China could reach an interim trade deal was offset by declines in defensive stocks.
The benchmark S&P-ASX 200 index finished Friday down 2.5 points to 6724.1, while the all ordinaries was down 3.7 points to 6833.2.
For the week the ASX gained 55 points, or 0.82 per cent, and traders may have been taking profits after Thursday's 66-point rally, said Xchainge Global founder Nick Twidale.
"It seems like it's calmer now, it seems like there's potential for progress, there's a bit more optimism creeping into the market at the end of the year," he said.
Energy producers and tech stocks were the biggest gainers on Friday, with those sectors climbing 1.8 and 2.0 per cent, respectively, while property trusts collectively dipped 1.6 per cent and utilities dropped 1.2 per cent.
Goldminers suffered steep losses as the price of the precious metal dipped to a three-month low of under $US1470 an ounce, with the gold stocks making up five biggest losers among the ASX200.
Saracen Minerals was down 8.3 per cent, Northern Star fell 6.6 per cent, Newcrest dropped 4.6 per cent and Regis Resources dipped 7.0 per cent.
Lithium miners posted gains on continued unrest in major exporter Chile, with Galaxy Resources up 8.4 per cent and Orocobre up 6.1 per cent.
In the property sector, Charter Hall dropped 5.3 per cent and Dexus dipped 2.3 per cent.
Woodside Petroleum led the way in the energy sector, gaining 2.0 per cent to $33.63 after increasing its estimate of the Scarborough gas field off the coast of Western Australia by 52 per cent.
Santos rose 1.5 per cent and Origin Energy gained 2.1 per cent.
In the volatile tech sector, Xero rose 2.4 per cent to $75.71, Afterpay was up 2.8 per cent to $26.97 and WiseTech Global gained 2.0 per cent to $27.50.
The diversified miners were subdued, with BHP down 0.1 per cent to $37.30 and Rio Tinto up 0.1 per cent to $95.23, although iron ore giant Fortescue Metals rose 0.7 per cent to $9.58, its highest close in more than 11 years.
The big four banks were mostly up, with Commonwealth up 0.2 per cent to $79.17, ANZ up 0.5 per cent to $26.25 and NAB up 0.2 per cent to $28.47, but Westpac dipped 0.1 per cent to $27.42.
Australian bonds were hammered, with 10-year yields rising 6.6 per cent, while bond proxy stocks Transurban dipped 1.2 per cent and Sydney Airport fell 0.9 per cent.
News Corp was down 5.0 per cent after the media giant said first-quarter revenue dropped 7.3 per cent.
REA Group was down 3.6 per cent as the property listing group said revenue had fallen 9.0 per cent in the first quarter.
Avita Medical jumped 5.3 per cent after S&P Dow Jones Indices said the regenerative medicine company would join the ASX200, just two months after it joined the ASX300.
Avita is replacing retirement home operator Aveo Group, which is being acquired by Brookfield Asset Management.
The Aussie dollar is buying US68.82¢, from US68.71¢ on Thursday.
Washington H. Soul – (ASX: SOL)
Washington H. Soul Pattinson and Company Limited, together with its subsidiaries, engages in the ownership of shares, coal mining, gold and copper mining and refining, property investment and consulting businesses. The company operates through Investing Activities; Energy; Copper; Gold and Zinc Operations; and Property segments. Washington H. Soul Pattinson and Company Limited was founded in 1872 and is based in Sydney.  
What we Like. . 
Excellent Earnings growth forecast; SOL's Earnings Per Share (EPS) has increased by 1% pa from AUD 0.92 to AUD 1.03 and the Price to Earnings Ratio (P/E Ratio) has averaged 20.4x
Diversified Company: Over the past 15 years it has outperformed the All Ordinaries Accumulation Index by an average of 2.6% per annum. Over the past five years it has outperformed by an average of 3.1% per annum. SOL has managed to do this with management investing for the long-term in a diverse array of assets. Some of the new focuses are premium retirement living, financial services and resources like gold and copper.
SOL is trading above its 20-day simple moving average. This is considered to be the sign of a bullish trend. There is added weight to this indication because the moving average is rising and suggests that there has been buying interest in this stock.
If you decide to buy this stock, proceed with caution and always implement an exit strategy.
Contact us for more information! 
All Ordinaries (XAO) 5 Day Chart
Disclaimer: The advice provided is general advice only. It has been prepared without taking into account your objectives, financial situation or needs. Before acting on this advice you should consider the appropriateness of the advice, having regard to your own objectives, financial situation and needs. Where quoted, past performance is not indicative of future performance.
Open Hours
Monday to Friday
8:00am to 5:00pm
Closed Public Holidays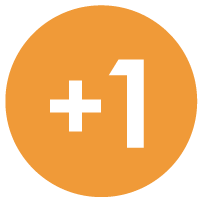 If you need to get us documents quickly, access remote support, or the MYOB Portal click the button above.
Sentinel Wealth Unit Trust T/As Plus 1 Wealth Advisors (ABN:11 408 695 672) is an Authorised Representative of Sentinel Wealth Managers Pty Ltd
(ABN: 73 108 328 294) AFS Licence 322211 | Financial Services Guide