Market Insights
4th May 2020
| | | | | | | |
| --- | --- | --- | --- | --- | --- | --- |
| CODE | PRICE | MOVEMENT | | CODE | PRICE | MOVEMENT |
| CSL | $301.18 | 0.60% | | NAB | $16.08 | 0.82% |
| CBA | $59.60 | 1.14% | | ANZ | $15.73 | 0.70% |
| BHP | $31.40 | 6.44% | | WES | $37.45 | 5.97% |
| WBC | $15.51 | 3.40% | | TLS | $3.03 | 1.68% |
| WOW | $34.70 | 1.76% | | RIO | $83.00 | 1.39% |
Market and Exchange Rates
MAJOR FOREIGN MARKETS

AUSTRALIAN DOLLAR IS BUYING

All Ords

5,488.00

3.65%

US Dollar

0.6526

Dow Jones

24,331.32

3.98%

Euro

0.6024

FTSE-100

5,935.98

3.10%

GB

0.5260

Nikkei 

20,179.09

1.85%

Yen

69.7530
| | | |
| --- | --- | --- |
| Oil (WTI) | 24.380 | 19.57% |
| Gold | 1,710.000 | -0.60% |
| Iron Ore | 86.840 | 5.71% |
Major Market Announcements
– Melbourne-based lender ME Bank has back-flipped on its policy that allowed it take money out of customers' accounts after a fierce reaction from its home loan borrowers. The Members Equity Bank, owned by industry super funds, removed funds from 20,000 clients' redraw accounts to pay down home loans last week without proper notification.
– Banking overhaul recommended by royal commission delayed amid coronavirus crisis.
– The tax office is pausing applications for early access to superannuation after instances of identity fraud were detected. More than 1.2 million Australians have applied to withdraw nearly $10 billion from their super accounts during the coronavirus pandemic.
– Afterpay's share price appeared to enter a parallel universe this week as the market absorbed the news that Chinese internet giant Tencent, which owns social media and payments app WeChat with its 1.2 billion customers, had become a strategic investor.
– Coronavirus economic impacts: Younger people could suffer worse economic impacts from COVID-19 pandemic.
– AMP shareholders, denied dividends for 2019, have served a first `strike' on the hefty pay packets of the beleaguered financial giant's executives. More than 67 per cent of shareholders voted against the board's remuneration report for 2019, in a webcast annual general meeting.
Australian shares have finished higher, with retailers buoyant after Prime Minister Scott Morrison and the National Cabinet disclosed a roadmap to reopen the country for business.
The benchmark S&P/ASX200 index finished Friday up 26.9 points, or 0.5 per cent higher, at 5,391.1 points, while the All Ordinaries index closed up 38.1 points, or 0.7 per cent, at 5,488.
The Australian dollar was trading higher at 65.30 US cents, up from 64.54 US cents on Thursday and close to its highest levels since the coronavirus crisis began in early March.
BetaShares NASDAQ 100 ETF (ASX: NDQ)
NDQ provides access to many of the world's most innovative and revolutionary companies, including Amazon, Facebook, Google and Netflix in a single ASX trade.
Technology is the future of the world and this ETF provides access to many of the companies we interact with in our everyday lives.
Below are three reasons why you should consider adding this ETF to your portfolio.
3 Reasons to own the BetaShares NASDAQ 100 ETF
1. Access the 'new economy' – The BetaShares Nasdaq 100 ETF provides access to a diversified portfolio that contains the top companies listed on the Nasdaq stock market, including companies that provide services that are now part of our everyday lives. NDQ provides access to the world's most revolutionary companies, including Google, Apple, Amazon Netflix and Tesla – all in a single ASX trade.
2. Elite companies, elite performance – With earnings growth substantially higher than that of Australian and global sharemarkets, the NASDAQ-100 Index has significantly outperformed over the past decade (see below).
3. Simple, cost effective international diversification – In a single ASX trade, add 100 leading, global companies to your investment portfolio. And with management fees of only 0.48% p.a., (or $48 for every $10,000 invested) NDQ is a cost-effective investment solution for those seeking international exposure.
All Ordinaries (XAO) 5 Day Chart
Disclaimer: The advice provided is general advice only. It has been prepared without taking into account your objectives, financial situation or needs. Before acting on this advice you should consider the appropriateness of the advice, having regard to your own objectives, financial situation and needs. Where quoted, past performance is not indicative of future performance.
Open Hours
Monday to Friday
8:00am to 5:00pm
Closed Public Holidays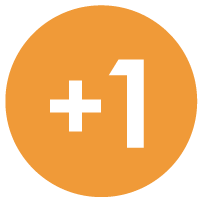 If you need to get us documents quickly, access remote support, or the MYOB Portal click the button above.
Sentinel Wealth Unit Trust T/As Plus 1 Wealth Advisors (ABN:11 408 695 672) is an Authorised Representative of Sentinel Wealth Managers Pty Ltd
(ABN: 73 108 328 294) AFS Licence 322211 | Financial Services Guide