Market Insights
10th May 2021
| | | | | | | |
| --- | --- | --- | --- | --- | --- | --- |
| CODE | PRICE | CHANGE | | CODE | PRICE | CHANGE |
| CBA | $93.92 | 4.97% | | FMG | $22.97 | 1.19% |
| BHP | $50.09 | 5.61% | | ANZ | $27.75 | -3.88% |
| CSL | $274.51 | 0.87% | | WES | $54.26 | 0.28% |
| WBC | $26.09 | 1.48% | | WOW | $39.42 | -0.33% |
| NAB | $26.78 | 0.11% | | MQG | $158.45 | -1.38% |
Market and Exchange Rates
MAJOR FOREIGN MARKETS

AUS DOLLAR IS BUYING

All Ords

7,325.20

0.14%

US Dollar

0.7849

Dow Jones

34,777.76

1.85%

Euro

0.6455

FTSE-100

7,129.71

2.05%

GB

0.5599

Nikkei 

29,357.82

0.84%

Yen

85.2130

Hang Seng 

28,610.65

0.50%

NZD

1.0773
| | | |
| --- | --- | --- |
| Oil (WTI) | 65.460 | 1.50% |
| Gold | 1,834.600 | 2.41% |
| Iron Ore | 204.350 | 10.44% |
Major Market Announcements
– The Reserve Bank has surprised no one with more upbeat expectations for Australia's economic recovery. But significant monetary support will continue, supporting the creation of wealth by home buyers who can bank on low interest rates for some years
– Bank boom: Big four profits snap back from COVID-19 threat. This time last year, NAB chief executive Ross McEwan was bracing for what many thought would be the worst economic crisis since the 1930s Great Depression
– Treasurer Josh Frydenberg's third budget on Tuesday will be the centrepiece of the economic calendar this week but there are also crucial figures on retail spending and jobs. Mr Frydenberg is likely to hand down a budget for the 2021/22 financial year that is in far better shape than expected just a few months ago
– Macquarie Group has reported a 10 per cent rise in full-year profit, helped by its markets trading. The group on Friday revealed net profit after tax of $3.01 billion for the 12 months to March 31
Iron ore miners have helped Australian shares to their first week of gains in three weeks as the steel-making commodity fetched a record price.
Fortescue Metals and Rio Tinto gained about one per cent after iron ore prices topped $US200 per tonne in futures trading due to Chinese steelmakers' demand.
The benchmark S&P/ASX200 index on Friday closed higher by 19.1 points, or 0.27 per cent, to 7080.8.
The All Ordinaries closed up 19.2 points, or 0.26 per cent, to 7325.2 points.
For the week, shares were better by 0.78 per cent.
The Australian dollar was buying 77.67 US cents at 1621 AEST, higher from 77.41 US cents at Thursday's close.
Are You Investing Or Speculating?
Unless you have been living under a rock, you would have heard about the rise of Cryptocurrencies over the past several months.
This rise in value has seen many people begin to put more and more money into these assets in the hope that they will continue to rise in value. As more people put money into these assets, the values go higher and higher and so on. We are not going to give my opinion on whether we think Bitcoin and other cryptocurrencies are good investments or not. This would be pure speculation.
But it does pay to ask the question, are you investing, or are you speculating?
The main difference between investing and speculating is the amount of risk you are taking on to try and get a return. High-risk speculation has many similarities to gambling, whereas investing uses a basis of fundamentals and analysis.
Investing typically involves diligent analysis of the underlying fundamentals to determine whether an asset is under, over or fairly valued. An investor then based on this analysis, can make an informed decision as to whether or not they should invest in a particular asset. This can be a company, a property, a commodity or other asset that can appreciate in value. 
Speculating on the other hand is putting your money into an asset and just hoping it will increase in value. Usually, speculators seek abnormally high returns in a short period of time. A bet so to speak. If I buy this asset today, I hope it will be worth significantly more in a week or a month from now. 
Speculating can see you make a lot of money very quickly. This is what is happening now and as more and more people make quick, abnormally high returns, others who are not speculating get a fear of missing out (FOMO) and then decide to jump in, hoping of getting similar returns.
This is where the real danger lies in speculating. Speculators are looking at past returns and hoping it will continue. It may continue, but it also may not.
The number of conversations we have had over the past couple of months regarding how to buy Bitcoin and other cryptocurrencies has increased dramatically. The same conversations were happening during the last Crypto boom and that ended in tears.
We are not saying you should or shouldn't buy Bitcoin or other cryptocurrencies. What we are saying is to be diligent and do your research.
Every one is now an expert because they may of made a quick buck. Winning a bet doesn't make you an expert. How many of these people can actually explain what cryptocurrency is and why it is worth what it is?
If they cannot answer this question, they are speculating. 
It is important to do your own research and to not put more than you are willing to lose into these high risk assets.   
LAST WEEKS QUESTION:
Investments can go into a number of tax vehicles or structures. Whilst we are great believers in the QUALITY of INVESTMENTS and POTENTIAL RETURN is first and foremost, doing what we can to save some tax (within the legislative frameworks set) is obviously important but secondary to the main game.
What is the percentage tax scale payable on the following tax structures?
Individual Name/s – _____
Company – _____
Superannuation Fund – _____
Super Pension Account – _____
Investment Bond – _____
Discretionary Trust – _____
ANSWER:
Individual Name/s – Marginal Tax Rate of Person
Company – 27.50 % or 30% depending on size of company
Superannuation Fund – Maximum of 15%
Super Pension Account – Nil%
Investment Bond – 30%
Discretionary Trust – Depends on Who Income is Distributed to
Most tax structures allow investment in the various categories of investment including Cash/Fixed Interest/Shares/Property.
Considerations of the appropriate tax vehicle for your investments will depend on a number of factors including:
Certainly one's own marginal tax rate dependent on other employment income and the like.
Need of income – now or later
Preference of more Income or more Capital Growth – what is needed
Time Frame
Desired use of any franking credits
Liquidity needed down the track
Your overall full investment portfolio
Future possible Capital Gains considerations
Invariably for most of us the use of a number of tax vehicles will be appropriate.
THIS WEEKS BRAIN TEASER:
What are the Age Requirements as well as the Income and Assets Test to be eligible to receive the Commonwealth Seniors Health Care Card and what are the benefits of having this card?
All Ordinaries (XAO) 5 Day Chart
Disclaimer: The advice provided is general advice only. It has been prepared without taking into account your objectives, financial situation or needs. Before acting on this advice you should consider the appropriateness of the advice, having regard to your own objectives, financial situation and needs. Where quoted, past performance is not indicative of future performance.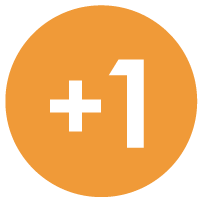 If you need to get us documents quickly, access remote support, or the MYOB Portal click the button above.
Open Hours
Monday to Friday
8:00am to 5:00pm
Closed Public Holidays
Sentinel Wealth Unit Trust T/As Plus 1 Wealth Advisors (ABN:11 408 695 672) is an Authorised Representative of Sentinel Wealth Managers Pty Ltd
(ABN: 73 108 328 294) AFS Licence 322211 | Financial Services Guide