Market Insights
10th March 2020
| | | | | | | |
| --- | --- | --- | --- | --- | --- | --- |
| CODE | PRICE | MOVEMENT |   | CODE | PRICE | MOVEMENT |
| CBA | $69.15 | -13.62% |   | NAB | $20.14 | -18.13% |
| BHP | $27.55 | -16.74% |   | TLS | $3.48 | 3.57% |
| WBC | $19.52 | -16.01% |   | WES | $37.89 | -4.80% |
| RIO | $80.77 | -6.78% |   | CSL | $295.96 | -0.89% |
| ANZ | $20.27 | -16.96% |   | WOW | $37.47 | -0.69% |
Market and Exchange Rates
MAJOR FOREIGN MARKETS

AUSTRALIAN DOLLAR IS BUYING

All Ords

5,822.40

-7.40%

US Dollar

0.6583

Dow Jones

23,851.02

-7.79%

Euro

0.5751

FTSE-100

5,965.77

-7.69%

GB

0.5016

Nikkei 

19,698.76

-5.07%

Yen

67.2680
| | | |
| --- | --- | --- |
| Oil (WTI) | 41.370 | -9.65% |
| Gold | 1,675.800 | 0.20% |
| Iron Ore | 90.120 | -1.04% |
Major Market Announcements
– Wall Street suffered its biggest one-day loss since the 2008 financial crisis on Monday and recession worries loomed large as tumbling oil prices and ongoing coronavirus fears prompted investor panic on the anniversary of the U.S. stock market's longest-ever bull run.
– The continued spread of COVID-19 across the world has administered a shock to the global economy, with material impacts already felt on both the supply and demand side. Yet while central banks and governments appear ready to take further measures, it is not yet clear whether they will be enough to counteract market headwinds.
– As if there wasn't enough global uncertainty already, a likely price war has broken out over the price of oil. The OPEC+ alliance between Saudi Arabia and Russia to prop up oil prices collapsed over the weekend, with both countries expected to ramp up production in a stunning reversal of policy. Brent crude futures, which had traded as high as $US65 a barrel as recently as January, plunged from $US45 a barrel on Friday to around US$32 at 1451 AEDT on Monday. The ASX energy sector had plummeted 19 per cent, more than twice the dive of any other sector.
The Australian share market has lost almost $140 billion in Monday's trade, amid the economic fallout from the coronavirus and an oil price war.
At the same time, the Australian dollar briefly tumbled to just above 63 US cents — the lowest level since the global financial crisis — in what currency strategists have called a "flash crash".
Overall, it has been the worst day of trade since October 2008, when the GFC took a turn for the worse, and the rout is hammering share portfolios and superannuation balances.
The share market tumbled more than 5 per cent in early trade but plummeted again over lunchtime.
But stocks tumbled further at the close with the ASX 200 index losing 7.3 per cent or 456 points to close at 5,761.
That is a paper loss on Monday of $137 billion, with $413 billion lost since the market's record high on February 20 of 7,197.
The All Ordinaries index plummeted by 7.4 per cent or 465 points to end at 5,822.
THREE DAYS CAN SOMETIMES BE A LONG TIME
A DEADLY COMBINATION – OIL WAR and CORONAVIRUS
Well as if we did not have enough going on around the World with the Coronavirus effects on share markets. Over the weekend the pure uncertainty of what the future holds was added to what might be determined an Oil "war" with up to a 30% drop in oil prices around the globe and hence a big flow on to oil company share prices and a flow on to other companies.
Essentially, what happened is that Russia did not want to reduce production of oil as suggested by the governing body OPEC in preparation for an expected drop in demand in light of the Coronavirus. This destabilised the energy market and Saudi Arabia decided to cut its oil prices. The market reacted.
On Monday, Australian markets fell in the order of 7% and America did likely last night (our time) on top of the recent turmoil.
With the risk of repeating what we wrote about at the end of February. Please see below updated figures for the 9 days since.
Always looking not less than one year to keep things in perspective – Clients asset holdings within portfolios in typical Diversified (70% growth assets) could be expected to be approximately still slightly up or slightly down (depending on their exact asset mix) where they were at the end of February 2019. Until recently it had been a great year and some markets definitely got ahead of themselves. For clients who are more defensive with say 50% in Growth Assets then as of now they should be still up slightly, again depending on their exact mix of assets.
Overall, we believe the big issue is still the Coronavirus and once we get any sort of positive news whether decline in numbers worldwide, containment is working or of course scientists have a proven vaccine available for mass production we know that markets will react positively both quickly and significantly.
At Plus 1 Group we are available at any time to discuss issues of this nature with due regard to your investments or financial planning generally.
All Ordinaries (XAO) 5 Day Chart
Disclaimer: The advice provided is general advice only. It has been prepared without taking into account your objectives, financial situation or needs. Before acting on this advice you should consider the appropriateness of the advice, having regard to your own objectives, financial situation and needs. Where quoted, past performance is not indicative of future performance.
Open Hours
Monday to Friday
8:00am to 5:00pm
Closed Public Holidays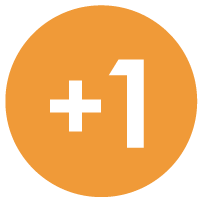 If you need to get us documents quickly, access remote support, or the MYOB Portal click the button above.
Sentinel Wealth Unit Trust T/As Plus 1 Wealth Advisors (ABN:11 408 695 672) is an Authorised Representative of Sentinel Wealth Managers Pty Ltd
(ABN: 73 108 328 294) AFS Licence 322211 | Financial Services Guide