Market Insights
10th Febraury 2020
| | | | | | | |
| --- | --- | --- | --- | --- | --- | --- |
| CODE | PRICE | MOVEMENT |   | CODE | PRICE | MOVEMENT |
| CBA | $84.80 | 0.77% |   | NAB | $25.92 | 2.25% |
| BHP | $38.77 | 1.95% |   | TLS | $3.79 | 0.00% |
| WBC | $25.01 | 0.44% |   | WES | $45.55 | 1.67% |
| RIO | $98.43 | 1.82% |   | CSL | $320.03 | 3.40% |
| ANZ | $26.03 | 3.09% |   | WOW | $42.72 | 3.39% |
Market and Exchange Rates
MAJOR FOREIGN MARKETS
 
AUSTRALIAN DOLLAR IS BUYING
All Ords
7,121.40

-0.38%

 
US Dollar
0.6661
Dow Jones
29,102.51

-0.94%

 
Euro
0.6084
FTSE-100
7,466.70

-0.51%

 
GB
0.5166
Nikkei
23,827.98

-0.19%

 
Yen
73.0590
| | | |
| --- | --- | --- |
| Oil (WTI) | 50.260 | -1.47% |
| Gold | 1,558.000 | 0.28% |
| Iron Ore | 80.960 | 0.85% |
Major Market Announcements
– Wall Street fell from record levels on Friday after a four-day rally as investors digested the monthly U.S. jobs report and braced for the next coronavirus developments, but stocks still posted solid gains for the week.
– The Reserve Bank has kept its word and left its growth forecast unchanged through to the end of the year, while continuing to insist the GDP hit from bushfires, drought and coronavirus outbreak will be short-lived.
– Shell has signalled plans to build its first utility-scale solar farm in Australia, part of a global push into the power business and cleaner energy. The oil and gas major on Friday said a 120 megawatt solar farm at Wandoan in Queensland is expected to be completed in early 2021.
– BHP Group is starting to feel the impact of the coronavirus on its business with the mining giant in talks with its Chinese customers to delay shipments of copper concentrate as plants are shutdown around the nation.
– REA Group has recovered from an early share price dive after flagging hopes that a population-driven demand for housing will help it recover from a first-half affected by a building activity and listing downturn. The realestate.com.au owner said on Friday profit from core operations for the six months to December fell by 13 per cent to $152.9 million amid challenging market conditions.
– Flight Centre says the coronavirus outbreak will make it difficult to achieve its fiscal 2020 profit guidance. The travel services provider said the virus was affecting its early second-half travel patterns, particularly in Asia. The company had previously pegged its underlying profit before tax forecast for fiscal 2020 at between $310 million to $350 million. Managing director Graham Turner said it was too early to predict the virus's overall impact.
The Australian sharemarket has snapped its three-day winning streak, with broad losses across most sectors despite Wall Street setting new record highs overnight.
The S&P-ASX 200 index finished Friday down 26.6 points, or 0.38 per cent, at 7022.6, while the broader all ordinaries index fell 27.3 points, or 0.38 per cent, to 7121.4.
"Bit of a weak finish to the Australian market, unable to keep going on the midweek rally we had after three straight days of gains," said CommSec market analyst James Tao.
Energy was the worst-performing sector, falling 1.7 per cent after China's largest LNG importer declared force majeure on LNG contracts and refused to take delivery on them.
Beach Energy was down 4.0 per cent, Woodside Petroleum fell 1.5 per cent and Santos dropped 1.7 per cent.
The heavyweight mining sector was also down, with BHP falling 2.0 per cent to $38.77, Rio Tinto down 0.7 per cent to $98.43 and Fortescue Metals down 3.3 per cent to $10.85.
Goldminers gained as the price of the precious metal moved over $US1,560 an ounce, with Northern Star up 3.2 per cent, Newcrest gaining 0.5 per cent and Evolution up 0.8 per cent.
Gold Road Resources was the best performing ASX200 component, climbing 9.3 per cent to a five-month high of $1.58.
In the banking sector, Commonwealth Bank was up 0.7 per cent to $84.80, while the other four big banks were lower.
ANZ dropped 0.3 per cent to $26.03, NAB dipped 0.1 per cent to $25.92 and Westpac fell 0.6 per cent to $25.01.
News Corp's ASX-listed shares gained 3.2 per cent to $21.82 despite a four per cent dip in second-quarter earnings.
Realestate.com.au owner REA Group, of which News Corp owns 62 per cent, gained 3.1 per cent after its half-year earnings slid less than expected given the weak housing market.
Flight Centre fell 2.4 per cent to $39.75 after the online travel operator announced that the coronavirus outbreak was affecting travel patterns, particularly to Asia, making it hard to achieve its fiscal 2020 earnings guidance.
Outdoor retailer Kathmandu jumped 17.6 per cent to a five-year high of $3.54 after announcing same-store sales were up 1.5 per cent in the 26 weeks ended January 26.
Biotron jumped another 25 per cent to 12.5 cents following Thursday's 22 per cent rise, which came after the small Sydney biotech company announced it was testing the use of its compounds against coronaviruses, including the deadly Wuhan strain.
The Australian dollar meanwhile dipped to a three-day low after the Reserve Bank left growth forecast unchanged through to the end of the year, despite threats from the bushfires, drought and coronavirus outbreak.
The Australian dollar was buying 67.17 US cents, down from 67.59 US cents at the close of the market on Thursday.
Looking forward, earnings season will kick off in earnest next week, with Wednesday and Thursday in particular looking like big days on the reporting calendar.
CBA, CSL, Downer and IAG are among the companies reporting on Wednesday, while AMP, NAB and Telstra report on Thursday.
All Ordinaries (XAO) 5 Day Chart
Disclaimer: The advice provided is general advice only. It has been prepared without taking into account your objectives, financial situation or needs. Before acting on this advice you should consider the appropriateness of the advice, having regard to your own objectives, financial situation and needs. Where quoted, past performance is not indicative of future performance.
Open Hours
Monday to Friday
8:00am to 5:00pm
Closed Public Holidays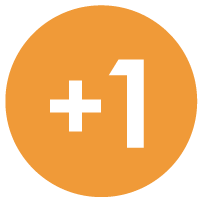 If you need to get us documents quickly, access remote support, or the MYOB Portal click the button above.
Sentinel Wealth Unit Trust T/As Plus 1 Wealth Advisors (ABN:11 408 695 672) is an Authorised Representative of Sentinel Wealth Managers Pty Ltd
(ABN: 73 108 328 294) AFS Licence 322211 | Financial Services Guide