Market Insights
7th June 2021
| | | | | | | |
| --- | --- | --- | --- | --- | --- | --- |
| CODE | PRICE | CHANGE | | CODE | PRICE | CHANGE |
| CBA | $102.52 | 1.79% | | FMG | $22.97 | 2.54% |
| BHP | $48.75 | 0.93% | | ANZ | $29.20 | 1.04% |
| CSL | $291.37 | 0.77% | | WES | $55.24 | -0.65% |
| WBC | $26.87 | 1.51% | | WOW | $43.35 | 3.29% |
| NAB | $27.51 | 1.33% | | MQG | $154.00 | 1.21% |
Market and Exchange Rates
MAJOR FOREIGN MARKETS

AUS DOLLAR IS BUYING

All Ords

7,543.30

0.43%

US Dollar

0.7738

Dow Jones

34,756.39

0.52%

Euro

0.6361

FTSE-100

7,069.04

0.07%

GB

0.5465

Nikkei 

28,941.52

-0.40%

Yen

84.7680

Hang Seng 

28,918.10

-0.17%

NZD

1.0730
| | | |
| --- | --- | --- |
| Oil (WTI) | 68.930 | 0.64% |
| Gold | 1,871.200 | 1.08% |
| Iron Ore | 208.000 | -0.82% |
Major Market Announcements
– Overnight, better-than-expected US employment data raised expectations of higher inflation and an earlier tapering of Federal Reserve stimulus. US Treasury yields jumped, lifting the US dollar and pulling down tech shares. Wall Street closed lower.
– Home buying across Australia is still surging with latest figures revealing a big bump in new mortgages being committed. Latest lending indicators collected by the Australian Bureau of Statistics has revealed new loans for housing rose 3.7 per cent in April, compared to the prior month.
– PayPal has introduced a new feature enabling transfers from PayPal balance to domestic bank accounts and Visa debit cards within one minute. The feature uses the New Payment Platform (NPP) through PayPal's partnership with the National Australia Bank (NAB) and Visa's real-time payments platform, Visa Direct.
– COVID-19 has impacted The Reject Shop's (TRS) second half more than originally forecasted. The virus has continued to affect sales, with January and February figures hit by the Brisbane, Perth and Victoria lockdowns as well as the changing border restrictions. Additionally, stores in CBD locations and large shopping centres continue to be negatively impacted by reduced foot traffic.
– Netlinkz Ltd (ASX: NET) has raised about $15 million via its fully underwritten 1 for 4.2 entitlement offer. The company's revenue in the third quarter of financial year 2021 rose 85% to $2.9 million over the corresponding period of 2020 with Asia continuing to lead the growth, particularly China. 
Shares extended all-time highs on the Australian market, and overseas inflation data appears the only immediate obstacle to rising portfolio values.
The ASX200 benchmark index rose as high as 7300.5 points then eased slightly to close up 35.3 points, or 0.49 per cent, on Friday.
The All Ordinaries closed higher by 32.6 points, or 0.43 per cent, to 7543.3.
The ASX had a record-breaking week. The market hit a record high early on Monday, then improved through the week.
The ASX had its third consecutive week of gains and rose 1.61 per cent.
The Australian dollar was buying 76.68 US cents at 1724 AEST, lower from 77.30 US cents at Thursday's close.
BetaShares Australian EX-20
Portfolio Diversifier (ASX: EX20)
Did you know that the financial sector makes up 28.30% of Australia's Top 200 Shares? In fact, the Commonwealth Bank makes up 7.27% of that percentage alone. If you are constructing a portfolio, or looking to compliment your existing share holdings, which may mainly be a portfolio with Blue-Chip Shares, then the BetaShares Australian EX-20 Portfolio Diversifier (ASX: EX20) could be a perfect fit!
EX-20 is an Exchange Traded fund (ETF) that provides exposure to 180 stocks listed on the Australian Stock Exchange, ranked from number 21 to number 200, based on their market capitalisation.
What we like:
Diversification; With a single trade, you gain exposure to a broad portfolio of Australian shares, across industry sectors and individual securities.
Cost effective; Fund tracks the performance of an index (no "active manager" fees)
Liquidity; trades on ASX during the trading day, like any share.
Consider your options with your investments, and feel free to contact us for a personalised consultation.
Last weeks question:
With so much talk on the possible breakout of inflation (and hence an increase in the cost of goods and services) due to huge stimulus measures of governments around the World then it is good to reflect on past CPI (inflation figures).
What is the average annual CPI for the past 5 decades ending:
Decade ending 31 Dec 1979 _____________%
Decade ending 31 Dec 1989 _____________%
Decade ending 31 Dec 1999 _____________%
Decade ending 31 Dec 2009 _____________%
Decade ending 31 Dec 2019 _____________%
Answer:
Decade ending 31 Dec 1979 –   9.20% pa
Decade ending 31 Dec 1989  –   9.1% pa
Decade ending 31 Dec 1999  – 2.20% pa
Decade ending 31 Dec 2009 –  3.20% pa
Decade ending 31 Dec 2019  – 2.20% pa
As can be seen, inflation (CPI) has reduced considerably over the last 50 years. When investing it is always important to keep in mind that we should seek returns above inflation – so we at least keep pace with what our money can buy. Hence most of us should have at least some exposure to Australian Shares and/or International Shares and/or Property based investments to achieve this. At some stage, The Worlds on average low inflation will pick up to higher inflation as this is a normal part of economic cycles.
To further highlight, you would need $5,027 today to have the same purchasing power of $1,000 in December 1979.
THIS WEEKS BRAIN TEASER 
For the Pre and Post COVID period to date (let's say 31 Dec 2019 to 31 May 2021 – 17 months) what has been the better performing share-based Exchange Traded Fund:
An investment placed in an Exchange Traded Fund (ETF) that invested straight across the whole ASX200 – being the top 200 companies in Australia.
OR
An investment placed in an Exchange Traded Fund (ETF) that invested straight across the whole ASX200 but excluded the top 20 companies in Australia.
All Ordinaries (XAO) 5 Day Chart
Disclaimer: The advice provided is general advice only. It has been prepared without taking into account your objectives, financial situation or needs. Before acting on this advice you should consider the appropriateness of the advice, having regard to your own objectives, financial situation and needs. Where quoted, past performance is not indicative of future performance.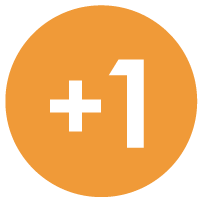 If you need to get us documents quickly, access remote support, or the MYOB Portal click the button above.
Open Hours
Monday to Friday
8:00am to 5:00pm
Closed Public Holidays
Sentinel Wealth Unit Trust T/As Plus 1 Wealth Advisors (ABN:11 408 695 672) is an Authorised Representative of Sentinel Wealth Managers Pty Ltd
(ABN: 73 108 328 294) AFS Licence 322211 | Financial Services Guide