Market Insights
4th May 2020
Join us for our Live Webinar
In view of the current uncertainty in financial and investment matters Plus 1 Group are offering a FREE Live Online Webinar with plenty of time for questions.
The purpose of the webinar is to give individuals some understanding and comfort  in the current economic environment resulting from COVID 19.
Our Financial Planning team invite you to attend our live webinar where we will cover off on the following;
Our view of investment markets and where we see the opportunities and the risks
Looking inside your superannuation and ensuring you understand what your superannuation is invested in
Take control of your superannuation – Understand your Risk Profile and Asset Allocation
What are the impacts of deferring your mortgage repayments?
Should you be taking money out of your Superannuation fund? What are the impacts and consequences of doing this?
The importance of separating short, medium and long term goals
This webinar is designed to hopefully make you feel a little more content with regards to your current financial situation. Simple, easy to understand information to obtain from the comfort of your own home.
Event Details:
When: Friday, May 8th, 12pm noon
Registrations are a must to ensure you are provided the link to log into the presentation!
We look forward to your registration.
| | | | | | | |
| --- | --- | --- | --- | --- | --- | --- |
| CODE | PRICE | MOVEMENT |   | CODE | PRICE | MOVEMENT |
| CSL | $298.76 | -6.11% |   | NAB | $16.14 | 2.41% |
| CBA | $58.84 | 1.01% |   | ANZ | $15.75 | -0.88% |
| BHP | $29.84 | -1.78% |   | WES | $36.33 | -1.38% |
| WBC | $15.34 | 3.16% |   | TLS | $2.99 | -1.97% |
| WOW | $34.45 | -5.10% |   | RIO | $82.59 | -5.61% |
Market and Exchange Rates
MAJOR FOREIGN MARKETS

AUSTRALIAN DOLLAR IS BUYING

All Ords

5,325.00

-4.87%

US Dollar

0.6404

Dow Jones

23,723.69

-2.55%

Euro

0.5835

FTSE-100

5,763.06

-2.34%

GB

0.5129

Nikkei 

19,619.35

-2.84%

Yen

68.3940
| | | |
| --- | --- | --- |
| Oil (WTI) | 19.670 | 3.14% |
| Gold | 1,700.90 | 0.40% |
| Iron Ore | 83.840 | -1.60% |
Major Market Announcements
– Wall Street sold off sharply on Friday after President Donald Trump revived a threat of new tariffs against China in response to the COVID-19 pandemic, which has brought global economies to a grinding halt.
– Despite a sharp drop in market activity and a severe weakening in consumer sentiment, home price rises were recorded across most capital cities, driving national house prices up 0.3 per cent in April.
– Power and gas retailer Origin Energy has agreed to buy a 20 per cent stake in UK retailer Octopus Energy for $507 million, with an exclusive license to use its technology in Australia.
– Aged care providers will get another $205 million from the federal government to help them keep centres open to visitors during the coronavirus crisis. The national cabinet has also adopted an aged care industry code to ensure families and carers can visit residents in nursing homes.
– The Australian Competition and Commission (ACCC) is weeks away from finalising an investigation into scandal-ridden Michel's Patisserie and Donut King owner Retail Food Group that could involve filing a legal action in the Federal Court by June.
– Childcare centres and family day care providers who aren't eligible for wage subsidies will get a top-up from the government to help them stay afloat during the coronavirus crisis.
– Hostplus CIO Sam Sicilia's super high risk strategy faces its toughest test: On Sicilia's watch, Hostplus has poured billions of dollars into unlisted assets including property, infrastructure and private equity in a strategy designed to diversify risks and maximise returns tailored for the fund's relatively young membership base.
But now, with the coronavirus pandemic wreaking havoc on the economy and emergency government legislation enabling out-of-work Australians to draw down on their super savings well before retirement, the former business lecturer's approach is being put to the test.
Figures show there have been more than 900,000 applications for the early access to super scheme totalling more than $7.5 billion since it opened two weeks ago. Hostplus processed 84,613 of those claims worth $603 million in the first week alone.
Proponents argue that unlisted assets provide diversification from listed markets such as shares and also deliver superior returns over the long term. But they are also much harder to sell in a downturn. And for Hostplus this appears to be a problem.
The Australian share market has wiped out a week's worth of gains, ending sharply lower following a broad-based sell-off on Wall Street overnight.
The ASX 200 closed down by 5 per cent or 276 points at 5,245 points, just a few points above where it closed last Friday, despite posting three strong sessions this week.
The All Ordinaries index lost 4.9 per cent to 5,325 points, losing around $85 billion in value as losses accelerated into the close.
All sectors posted hefty falls, led by miners and energy stocks, including BHP (-7.8pc), Fortescue (-8.2pc) and Santos (-7.7pc).
The major banks ANZ (-6.8pc), Commonwealth Bank (-6.1pc), NAB (-4.8pc) and Westpac (-5.8pc) also weighed on the broader market.
"Some of this is a reversal of recent gains but also the rot seems to be setting in that bank dividends are no longer the yield trade retail money had come to rely on," said Karen Jorritsma, the head of equities at RBC Capital Markets.
No More Dividends From ASX Bank Shares
Of all the S&P/ASX 200 Index (ASX: XJO) blue-chip shares, the ASX banks have had probably the worst year of the lot so far in 2020.
3 of the 'big 4' ASX banks have seen their share prices crater in 2020 – going from historically normal prices to levels we haven't seen since at least the GFC, if not the 1990s.
Even Commonwealth Bank of Australia (ASX:CBA) has seen its market capitalisation cut by over a third since February. Back then (an eternity ago), Commonwealth Bank was competing neck-and-neck with CSL Limited (ASX: CSL) for the title of the ASX's biggest company.
Now, the contest is effectively over. CSL's current market cap is now close to $139 billion, while Commonwealth Bank is sitting at just under $107 billion.
But when you put things in perspective, Commonwealth is actually doing ok.
Westpac Banking Corp (ASX: WBC) has seen its size cut in half over the past year. It's a similar story with National Australia Bank Ltd (ASX: NAB) and Australia and New Zealand Banking Group Ltd (ASX:ANZ)
Of course, a large driver of these share price crashes has been the realisation by the market that the big 4 banks are unlikely to fulfil the role that most investors expect from them in a portfolio in 2020 – providing a large source of dividend income and franking credits.
NAB has already come out with a 64% cut to its interim dividend for 2020. NAB investors are looking at receiving a 30 cents per share dividend in July. Last year, the same dividend came in at 83 cents (and the year before that – 99 cents).
ANZ shocked its investors this week when it declared its interim dividend 'deferred.'
And whilst we haven't yet heard from Westpac, I don't think anyone is expecting a different story there!
On current prices, NAB's new dividend (if annualised) would equate to a yield of 3.69% for new investors – which is one of the lowest starting yields NAB has offered in living memory. But for anyone who has bought NAB shares in a year that wasn't 2020, it's a far sadder story still.
So is this the 'new normal' for ASX banking shares? Dividend lords of the ASX no longer?
Well, unfortunately, the factors that are driving the banks' dividends lower will be here to stay for a while. The banks might return to their former dividend glory one day, but the question is when.
Reference: The Motley Fool: Sebastian Bowen | May 1, 2020 3:22pm 
https://www.fool.com.au/2020/05/01/will-the-asx-banks-ever-pay-decent-fully-franked-dividends-again/
All Ordinaries (XAO) 5 Day Chart
Disclaimer: The advice provided is general advice only. It has been prepared without taking into account your objectives, financial situation or needs. Before acting on this advice you should consider the appropriateness of the advice, having regard to your own objectives, financial situation and needs. Where quoted, past performance is not indicative of future performance.
Open Hours
Monday to Friday
8:00am to 5:00pm
Closed Public Holidays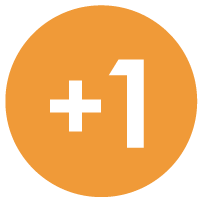 If you need to get us documents quickly, access remote support, or the MYOB Portal click the button above.
Sentinel Wealth Unit Trust T/As Plus 1 Wealth Advisors (ABN:11 408 695 672) is an Authorised Representative of Sentinel Wealth Managers Pty Ltd
(ABN: 73 108 328 294) AFS Licence 322211 | Financial Services Guide