Market Insights
2nd March 2020
| | | | | | | |
| --- | --- | --- | --- | --- | --- | --- |
| CODE | PRICE | MOVEMENT | | CODE | PRICE | MOVEMENT |
| CBA | $81.78 | -6.65% | | NAB | $25.10 | -7.28% |
| BHP | $33.60 | -11.42% | | TLS | $3.43 | -7.80% |
| WBC | $23.64 | -7.84% | | WES | $40.65 | -8.28% |
| RIO | $87.27 | -10.49% | | CSL | $309.44 | -7.08% |
| ANZ | $24.83 | -7.83% | | WOW | $38.80 | -9.15% |
Market and Exchange Rates
MAJOR FOREIGN MARKETS

AUSTRALIAN DOLLAR IS BUYING

All Ords

7,230.40

-0.34%

US Dollar

0.6595

Dow Jones

28,992.41

-0.78%

Euro

0.6091

FTSE-100

7,403.92

-0.44%

GB

0.5091

Nikkei 

23,386.74

-0.39%

Yen

73.4393
| | | |
| --- | --- | --- |
| Oil (WTI) | 45.210 | -2.33% |
| Gold | 1,587.300 | -3.21% |
| Iron Ore | 86.580 | -0.14% |
Major Market Announcements
– Vermont Senator Bernie Sanders may be surging in the polls ahead of Super Tuesday, but some on Wall Street have made their own conclusions on what November will bring: four more years of President Donald Trump.
– The uncertainty surrounding the containment of the coronavirus and how the US markets will again react will have Australian investors "twitchy" when the sharemarket reopens on Monday. AMP Capital's chief economist, Shane Oliver, forecast a dip on the ASX200 index of about 1 per cent following a slight fall in the futures over the weekend.
– Federal stimulus measures worth up to tens of billions of dollars are needed economists say as they warn more Australian companies are likely to announce profit warnings due to coronavirus.
– Flight Centre has slashed its full-year profit guidance amid the worsening impact of the coronavirus outbreak on the travel sector and as its first-half profit plunged. 
– Jetstar workers have agreed to a pay deal following strike action that forced the Australian budget airline to ground dozens of flights. The agreement comes after a year-long industrial battle for ground crew that led to a fresh round of strikes last month, forcing the airline to ground 48 flights across Australia.
The Australian sharemarket has suffered its worst day in over four years, closing the day at a six-month low amid a growing panic the coronavirus outbreak will trigger a global recession.
The S&P-ASX 200 index finished on Friday down 216.7 points, or 3.25 per cent, at 6441.2, while the all ordinaries index plummeted 225.9 points, or 3.35 per cent, to 6511.5.
For the week, the ASX 200 lost 697.8 points, or 9.77 per cent, for its second-worst string of losses, exceeded only by a 15.65 per cent dive in October 2008 during the global financial crisis.
Since hitting an all-time high of 7197.2 last Thursday, it has declined for six-straight days, losing 756 points, or 10.5 per cent.
That means it is now in official correction territory, having suffered a drop of more than 10 per cent from a recent highs.
Friday's 3.25 per cent dive was the worst since a 3.8 per cent, or 195-point drop on September 29, 2015.
"Today felt like panic selling," said Pepperstone head of research Chris Weston.
"Whether this was a capitulation or there is more to it, this felt different" from the substantial declines earlier in the week, Mr Weston said.
"The rug got pulled from the market today. The ferocity of the selling isn't something we have seen for a long long time," he said.
Every sector was down at least one per cent and most fell over three, with the tech sector the worst hit, down 4.71 per cent as Afterpay plummeted 9.1 per cent to a one-month low $33.17.
The mining sector suffered the second-biggest losses, falling a collective 4.67 per cent as mining giant BHP dropped 4.5 per cent to a one-year low of $33.60, Rio Tinto fell 3.5 per cent to a five-month low of $87.27 and Fortescue Metals declined 6.4 per cent to a more than two-month low of $10.08.
Gold miners were not immune from the carnage, with Newcrest, Northern Star and Saracen all plunging between 8.0 and 9.8 per cent.
Woolworths dropped 3.5 per cent to $38.80 and Wesfarmers dropped 2.9 per cent to $40.65.
Among the big banks, Commonwealth and NAB both dropped 3.1 per cent, to $81.78 and $25.10, respectively, while ANZ dropped 2.7 per cent to $24.83 and Westpac fell 2.8 per cent to $23.64.
Harvey Norman was the biggest ASX200 loser, falling 14.1 per cent to a nine-month low of $3.71 after announcing its first-half profit had been hit by bushfires as stores in regional areas closed temporarily.
Just 14 companies among the ASX300 gained on Friday, while another six were flat.
The Aussie dollar meanwhile was dropped further, hitting an 11-year low of US65.16¢, having declined 1.6 per cent against the greenback this week and 7 per cent so far this year.
The Aussie was buying US65.22¢, down from US65.50¢ at the market close on Thursday.
Looking forward, IG market analyst Kyle Rodda said that markets were most concerned about the spread of the coronavirus in the world's largest economy, the US, following the infection of a California woman this week.
Mr Rodda said there was a good chance there could be more coronavirus cases in reported in the US over the weekend, while Chinese factory data set to be released on Saturday (Australia time) would deliver the first good read on how the outbreak had affected the world's second-biggest economy.
"It's going to set up an interesting Monday morning, when trading conditions become a little thin — especially if the news flow delivers a few shockers," he wrote in a note.
Last Week's Upheaval In Share Markets Around The World
WE HAVE VOLATILITY AS THE ORDER OF THE DAY
Firstly, it is important to once again stress that when investing in shares the price we pay for a better return than cash based investments is the RISK that capital values will fluctuate (both upwardly and downwardly). Nothing new here.
The last week was a GOOD REMINDER that what can come about (from an unexpected left field) that might affect markets. Who would have thought that before Christmas 2019 the headlines of the day in early 2020 would be:
*World Health Threat
*New Virus spreads around the World
*Pandemic
*Ships Quarantined
*Travel thwarted
*People Isolated
It is a little bit like – one of those things we say like anything can happen and probably will.
Last week there were strong indications that the coronavirus spread outside China is widening.  Hence MARKETS REACT. Again, nothing new there.
None of us know where this will all go and how far reaching. Of course, we would all hope and pray such disease will not be a Spanish Flu in World War 1 times where 50 million people worldwide died. At that time Australia was one of the very few countries not affected due to our geographic location. As we all know this time the whole World is a lot closer with advances in travel etc.
Share markets over 20 to 30 plus years have provided returns of approximately 10% to 12% per annum (income and capital growth). If we want to limit the higher downs in the market (and ups for that matter) then we can do this by diversity of investments, time in the market and regular investing into the market. But any exposure to growth assets will always come with VOLATILITY sometimes which can be extreme.
Looking Back Exactly One Year from Friday 28 February 2020
As we always say NEVER LOOK LESS THAN 1 YEAR and generally take a 7 year plus view in shares.
Keeping things in perspective the Australian Share market (Capital Growth alone, and Combined Dividends and Capital Growth) and US Share Market (S&P 500) over the year ending 29 Feb 2020 has performed as follows including highlighting the recent dip:
The coming weeks will be interesting indeed.
At Plus1 we are available at any time to discuss issues of this nature with due regard to your investments or financial planning generally.
All Ordinaries (XAO) 5 Day Chart
Disclaimer: The advice provided is general advice only. It has been prepared without taking into account your objectives, financial situation or needs. Before acting on this advice you should consider the appropriateness of the advice, having regard to your own objectives, financial situation and needs. Where quoted, past performance is not indicative of future performance.
Open Hours
Monday to Friday
8:00am to 5:00pm
Closed Public Holidays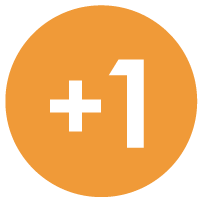 If you need to get us documents quickly, access remote support, or the MYOB Portal click the button above.
Sentinel Wealth Unit Trust T/As Plus 1 Wealth Advisors (ABN:11 408 695 672) is an Authorised Representative of Sentinel Wealth Managers Pty Ltd
(ABN: 73 108 328 294) AFS Licence 322211 | Financial Services Guide