Market Insights
1st May 2021
| | | | | | | |
| --- | --- | --- | --- | --- | --- | --- |
| CODE | PRICE | CHANGE |   | CODE | PRICE | CHANGE |
| CBA | $100.56 | 2.61% |   | FMG | $22.12 | 0.68% |
| BHP | $48.16 | 1.30% |   | ANZ | $28.86 | 3.44% |
| CSL | $289.12 | 1.75% |   | WES | $55.53 | 1.95% |
| WBC | $26.46 | 2.76% |   | WOW | $41.91 | 0.87% |
| NAB | $27.09 | 2.03% |   | MQG | $152.47 | 1.93% |
Market and Exchange Rates
MAJOR FOREIGN MARKETS

AUS DOLLAR IS BUYING

All Ords

7,424.00

2.08%

US Dollar

0.7709

Dow Jones

34,529.45

0.54%

Euro

0.6322

FTSE-100

7,022.61

-0.04%

GB

0.5434

Nikkei 

29,149.41

2.27%

Yen

84.7020

Hang Seng 

29,124.41

2.78%

NZD

1.0635
| | | |
| --- | --- | --- |
| Oil (WTI) | 66.640 | 0.89% |
| Gold | 1,906.700 | 1.17% |
| Iron Ore | 205.730 | -1.19% |
Major Market Announcements
– Australia's wine industry prepares to call in the World Trade Organization over China tariffs. Winemakers and grape growers argue Beijing needs to be dobbed into the World Trade Organization (WTO) after it imposed crippling tariffs on Australian wine last year
– Rupert Murdoch's News Corp Australia is in advanced talks with a consortium backed by high-profile bookmaker Matthew Tripp to launch a new wagering outfit that would reshape both the local industry and the battle for Tabcorp's betting division.
– Canberra is resisting widespread calls to financially back Victorian workers affected by a snap coronavirus lockdown. There are hundreds of thousands of hospitality staff impacted by the week-long restrictions.
– Financial regulator APRA to stress-test banks on climate change, to examine what would happen in a 3-degrees-hotter world.
– Controversial tech group Nuix has cut ties with former chairman Tony Castagna just days after the Australian Federal Police confirmed it was investigating the venture capitalist over possible breaches of the Corporations Act.
The ASX200 notched a record high close and the All Ordinaries a record high as investors made a mockery of the saying "sell in May and go away".
A broad rally helped the ASX gain more than 1% and beat both records which stood since May 10.
The benchmark S&P/ASX200 index closed up by 84.6 points, or 1.19%, to 7179.5 on Friday.
The ASX200 came within 11 points of a record intra-day high.
The All Ordinaries closed higher by 80 points, or 1.09%, to 7424.
The index had a record intra-day high of 7431.4.
Materials shares were best and rose 1.88%.
The Australian dollar was buying 77.16 US cents at 1624 AEST, lower from 77.45 US cents at Thursday's close.
LAST WEEKS QUESTION:
The May 2021 Federal Budget speech is just behind us with projected Federal Government Debt of $1 Trillion in a few years. It is hard to get a handle on the pure size of this being $1 million times a 1000 times a 1000. A good way to look at it is this weeks Brain Teaser being:
"What is the debt per each Australian person if it was split evenly amongst us?"
ANSWER:
With approximately 25 million people in Australia, for every man, woman and child we each have approximately $40,000 of debt among us.
Somewhere along the line this means that we will pay this back (effectively to the government who has borrowed it to keep the country/economy running – which is us) in some gradual way. A result of many years of budget deficits and more recently, huge stimulus measures.
THIS WEEKS BRAIN TEASER:
With so much talk on possible breakout of inflation (and hence an increase in cost of goods and services) due to huge stimulus measures of governments around the World then it is good to reflect on past CPI (inflation figures).
What is the average annual CPI for the past 5 decades ending:
Decade ending 31 Dec 1979 _____________%
Decade ending 31 Dec 1989 _____________%
Decade ending 31 Dec 1999 _____________%
Decade ending 31 Dec 2009 _____________%
Decade ending 31 Dec 2019 _____________%
All Ordinaries (XAO) 5 Day Chart
Disclaimer: The advice provided is general advice only. It has been prepared without taking into account your objectives, financial situation or needs. Before acting on this advice you should consider the appropriateness of the advice, having regard to your own objectives, financial situation and needs. Where quoted, past performance is not indicative of future performance.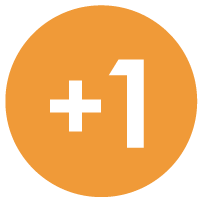 If you need to get us documents quickly, access remote support, or the MYOB Portal click the button above.
Open Hours
Monday to Friday
8:00am to 5:00pm
Closed Public Holidays
Sentinel Wealth Unit Trust T/As Plus 1 Wealth Advisors (ABN:11 408 695 672) is an Authorised Representative of Sentinel Wealth Managers Pty Ltd
(ABN: 73 108 328 294) AFS Licence 322211 | Financial Services Guide