Victorian Farmers Undertaking Horticultural Work Must Have A COVID-Safe Plan In Place
With the summer months on the horizon, the harvest season is about to commence for many Victorian farmers, however this year will be very different due to Covid 19.
Victorian farmers undertaking horticultural work with a seasonal workforce and labour hire providers, must have a Seasonal Horticulture Workers COVIDSafe Plan in place along with additional attachments that relate to seasonal employees.
The Seasonal Horticulture Workers COVIDSafe Plan template is available below along with the full guidelines and fact sheet to assist employers understand their additional obligations.
The guidelines aim to support the horticulture industry and outlines how harvest can be undertaken in a COVIDSafe way to protect seasonal workers, limit the potential for transmission of Covid19 between workers and protect agriculture businesses and our regional communities.
Please refer to the below documentation;
More information can be found at vic.gov.au
Need more help or information?
Click the link below to contact us at Plus 1.
Open Hours
Monday to Friday
8:00am to 5:00pm
Closed Public Holidays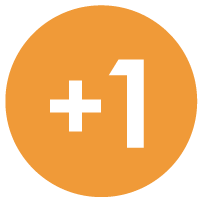 If you need to get us documents quickly, access remote support, or the MYOB Portal click the button above.