Should I Fix My Whole Home Loan?
Interest rates are currently at record lows, with some fixed rates below 2% per annum. This begs the question, should you fix your entire home loan?
Firstly, it is important to know the difference between a fixed rate and a variable rate.
A fixed rate is an interest rate which is fixed for a period of time. For example, you might fix your home loan rate at 2% for the next three years. By fixing your interest rate, it cannot go change over the fixed period (in this case, three years).
By fixing your rate, you are essentially making a prediction that you think rates will likely rise in the future. If you thought rates were going to go lower, then logic says that you wouldn't fix your rate.
Conversely, a variable rate can change with the market. For example, when the Reserve Bank of Australia increase the cash rate, it is likely your bank or lender will also increase your variable rate. This means your repayments will increase as well.
So with fixed rates currently lower than variable rates on the surface, it makes sense to look at fixing your home loan.
While there are benefits to this, there are however some key factors that need to be considered before you call your bank and fix your loan:
BENEFITS

Certainty
By fixing your home loan rate, you have certainty in knowing how much your repayment are going to be for a set period of time. This can help with managing your ongoing cash flow and reduce stress.
Lower Rate
The fixed rates are currently lower than the variable rates. Therefore by fixing your loan you can effectively save the difference between the two rates.
If Rates Rise
If interest rates rise, you will be fixed into a lower rate thereby increasing the amount you are saving
DRAWBACKS

No Extra Repayments
Typically, you are unable to make extra repayments on a fixed loan. Therefore, if you like the ability to pay down your home loan faster, perhaps fixing your entire loan is not a great idea for you.
If Rates Reduce
If rates go down, you may have fixed in at a higher rate and are therefore paying more than the market rate. While rates are at all-time lows, this does not mean they cannot go lower still.
Break Fees
If you need to break your loan, there is usually a fee to do this which can be costly.
Less Flexibility
Fixed loans typically do not have offset accounts or redraw facilities. They also don't typically allow you to make changes once fixed – hence the term fixed
*Different lenders have different rules around their fixed loans. Ensure you check the rules with your lender before making any decision
As you can see from the above, there are numerous benefits and drawbacks to fixing your home loan. It is certainly not once size fits all.
If you are unsure whether or not you want to fix your home loan or keep it variable, perhaps you should consider splitting your loan.
Splitting your loan means that you can have part of your loan fixed and the other part variable.
For instance, you may want to fix half your loan while keeping the other half variable. By doing this, you can get the benefits of the lower rate and fixed repayments on one half of your loan, while still being able to make extra repayments on the other part of your loan.
While one loan does not fit all, it is important to know your options and make an informed decision.
For many of us, our homes are one of our biggest assets and our home loans our biggest liabilities. Making good decisions around our homes is therefore crucial to our overall wealth.
If you would like to discuss this further or would like more information, please contact us on (03) 5833 3000 and ask to speak to Emma or Mason. Alternatively, you can click below and book an appointment directly into our calendar.
Need more help or information?
Click the link below to contact us at Plus 1.
Open Hours
Monday to Friday
8:00am to 5:00pm
Closed Public Holidays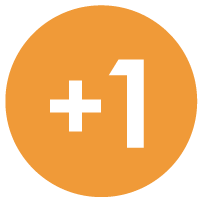 If you need to get us documents quickly, access remote support, or the MYOB Portal click the button above.