Are we at Risk of a Recession?
There seems to be a lot happening in the world right now with many economists predicting that a recession is on the horizon.
Interest rates at record lows, markets at record highs, trade wars, record debt levels, Brexit, global economic growth slowing and the Australian property market decline has led to many gloomy economic predictions.
In Australia, the interest rate has been cut twice in the past two months to a record low of 1.00%, while the US Federal Reserve last week hinted at a rate cut in the short term.
Generally, interest rates are cut when there is a need to stimulate economic growth as when rates are lower, it decreases financing costs, which can spark more borrowing and investing.
This seems to be working, with the major US market indices of the Dow Jones, S&P 500 and the Nasdaq all hitting record highs last week, while back home, the All Ordinaries is also approaching its all-time high, which we haven't seen since before the Global Financial Crisis.
With markets at record highs, some are concerned that we will see a crash, as markets cannot keep going up forever. That is true, however, just because we are at record highs does not mean we cannot go higher for some time yet.
Of course, there are more reasons than increasing borrowing and investing as to why Reserve Banks cut interest rates. Rate cuts can also assist with creating more jobs and boosting wage growth which are all ways in which to boost the economy.
Furthermore, in Australia, there is a considerable amount still in the pipeline which should stimulate the economy with the election result reducing policy uncertainty, tax cuts and some loosening on lending for housing all positive contributors to the economy.
While the property market in Australia has fallen, most notably in Melbourne and Sydney, it hasn't fallen off a cliff like many predicted. The market has definitely corrected, which it needed to, as house prices were getting out of hand. The re-election of the Coalition – and therefore the removal of the threat to abolish negative gearing and capital gains tax, along with the RBA's recent rate cut – has seen a resurgence in buyer interest.
Our population growth is still strong which helps the economy through supporting demand growth and while the cash rate is at its lowest levels, there is still some room to move if need be.
Moreover, if the RBA does not want to lower rates any further, they also have the option of quantitative easing. Quantitative easing would involve boosting the economy by injecting more cash into it using printed money. This could be done by using printed money to finance fiscal stimulus such as increasing spending on infrastructure. However, we believe that Australia is a long way off needing to do this.
So, what does this all mean? Yes, Australian and global economic growth is going through a rough patch right now and may for a little longer yet. However, there is also a lot of good things the economy has going for it as well. It is not all doom and gloom as some may lead you to believe.
In saying all of this, it remains important that your investment portfolios remain well diversified and in line with your risk profile. During times of economic uncertainty, it is vital that you are best prepared for anything that may happen. No one can predict what that market is going to do, however, we can ensure that we are not over-exposed to growth investments if something does happen. This does not mean selling out of your growth investments and have all of your money sitting in cash. What it does mean is to ensure you are comfortable with how you are invested.
If the economy does happen to go into recession and share markets do fall, it is important to remember that you are invested with a long-term view. Do not make decisions based on emotion and sell at the worst possible time. We all know that the share market can produce negative returns in some years, however, we also know that markets do recover and riding the ups and downs is all part of it.
If you are concerned with the current economic state and would like to discuss your options, please feel free to contact us at the office on (03) 5833 3000 and we can organise a time to discuss.
STOP PRESS: On the very day of sending this, it is significant to note that the All Ordinaries Index today broke its previous all time high of 6,873 previously reached on 31st October 2007
Open Hours
Monday to Friday
8:00am to 5:00pm
Closed Public Holidays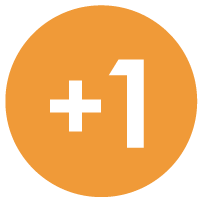 If you need to get us documents quickly, access remote support, or the MYOB Portal click the button above.